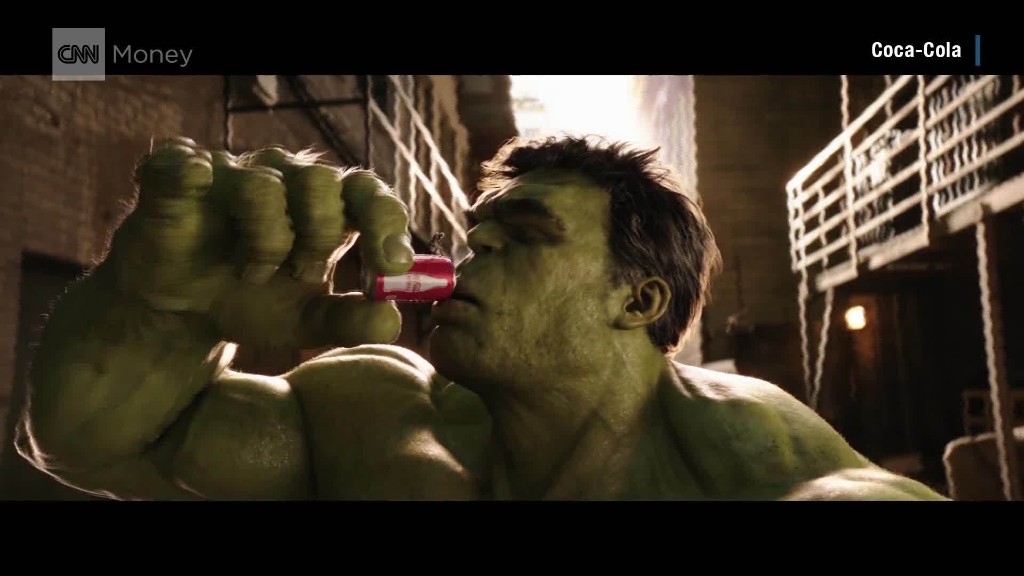 Peyton Manning's potential last game, $5 million ads, and Beyoncé made Super Bowl 50 the third most watched broadcast in U.S. television history.
The game, which saw the Denver Broncos win a defensive battle over the Carolina Panthers 24-10, averaged 111.9 million TV viewers.
This number was a decline from last year's record viewership of 114.4 million people on NBC.
The Super Bowl in 2014 had the second largest viewership with an average audience of 112.2 million.
The peak of this year's game came from 8:30 to 9:00 p.m. ET when an average of 115.5 million people tuned in. This was during the halftime show that starred Coldplay, Beyoncé and Bruno Mars.
The actual number of people who watched Sunday's game is undoubtedly larger. Nielsen's total doesn't count out-of-home viewing, which includes fans who watched via viewing parties at bars and restaurants.
Related: CBS uses Super Bowl to announce 'The Good Wife' is ending
Internet streaming of Super Bowl is not counted, either. CBS made the game widely available on tablets, computers and streaming boxes like Apple TV. While there were some sporadic glitches, most people were able to stream the game without any problems.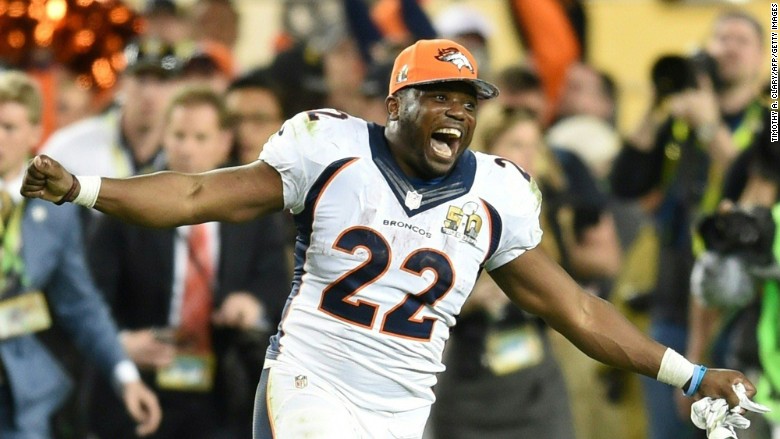 CBS set a new Super Bowl streaming record with an average of 1.4 million viewers per minute, a notable but unsurprising accomplishment, given that streaming is becoming more popular each year.
Last year's Super Bowl streaming audience on NBC was 800,000 viewers per minute.
The network reported that 167 million viewers watched all or part (at least six minutes) of the game on Sunday. That makes Super Bowl 50 the most watched broadcast in TV history on an all or part basis. However, this figure is more about showing the sheer scale of the game rather than used as an industry standard.
Related: Obama helps Stephen Colbert kick off Super Bowl 50 'Late Show'
Nielsen ratings are a minute-by-minute average of a program's viewership, so if people tune out because they're bored by the game, that affects the average.
The Broncos led for the entire game, so the lack of drama could have hurt CBS's overall total. Yet, the game did have some big storylines such as it potentially being the last game for Broncos' quarterback, Peyton Manning.
Some armchair commentators said the best part of the event was actually the halftime show.
As for the telecast that followed the big game, CBS' "The Late Show with Stephen Colbert" brought in 21.1 million viewers, the biggest ratings in the show's history.
Colbert's live "Late Show," which had a guest list that ranged from President Obama to Fox News host Megyn Kelly, was the first late night show to ever get the post Super Bowl schedule spot.