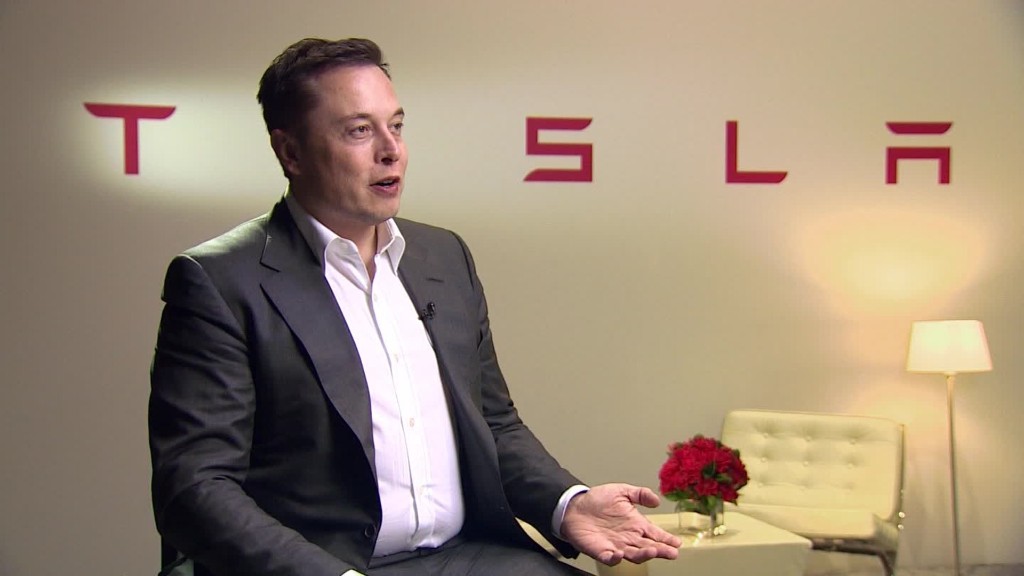 Tesla's stock just had its worst day in more than a year.
Shares fell 9% on Monday -- their biggest loss since September, 2014.
Several analysts have recently issued lukewarm reports on the electric car maker, and Tesla's stock is down 38% so far this year.
The electric carmaker is slated to release its quarterly earnings update Wednesday afternoon.
Analysts at Stifel gave investors more to worry about with a note issued Monday. While Stifel is bullish on Tesla in the long-term, analysts warn that the company may not be able to do enough to stave off short-term bears. Barron's writer Ben Levinsohn wrote about the report in a blog post.
Related: Tesla's worst nightmare ... cheap gas
"At the end of the day, we think Tesla shares may be at risk simply because management remains long-term focused," a quote from the report in Barron's reads.
In order to compete in the car market, Tesla has to scale up its car production. But there's a great deal of uncertainty about how quickly it can do that.
Stifel's analysts predicted that the company may lower its car production guidance for 2016 on Wednesday, "which could drive further sell-off in shares."
Tesla did open its massive "Gigafactory" last year, and it has been touting plans to launch a more affordable vehicle, the Model 3. That could be the key for Tesla to unlock mass market sales -- and finally turn a profit.
But the Model 3 has an uncertain timeline. And the two cars that Tesla currently has in its portfolio -- the Model S sedan and the new Model X SUV -- were both plagued by delays and manufacturing hangups.
Stifel's report warns that with only two models, the company "cannot afford major defects, recalls, or further interruptions (bringing previously delivered vehicles in for service)."