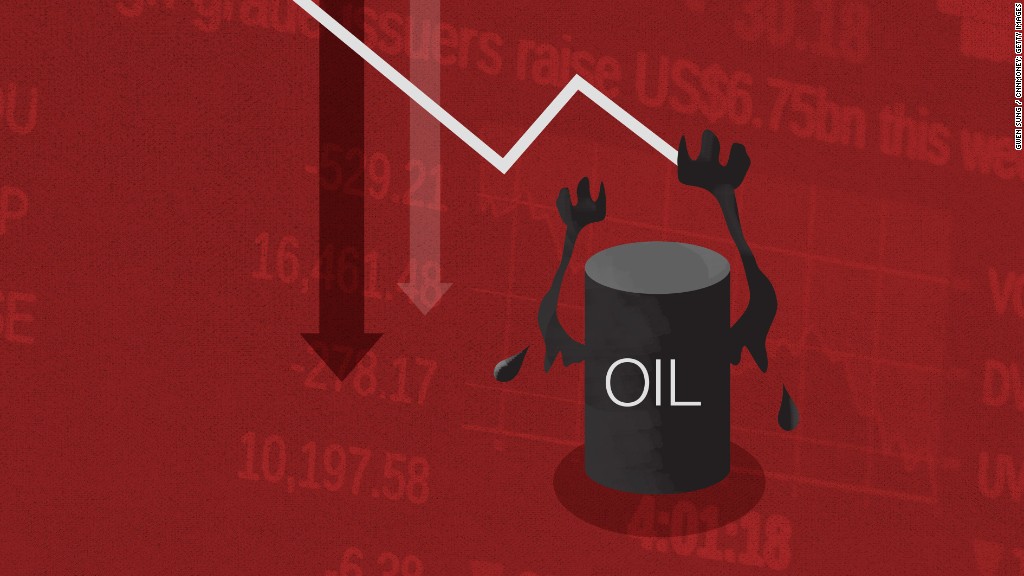 The market turbulence is getting messier in Japan.
The Nikkei plummeted 5.4% Tuesday and the yield on key Japanese government bonds sank into negative territory for the first time as investors piled into safe haven assets.
The stock plunge in Tokyo follows losses Monday for U.S. and European indexes. Some of the selling appeared to be linked to fears over European banks, with the cost of insuring their debt rising sharply.
Big Japanese lenders' shares got crushed on Tuesday, with Nomura Holdings and Mitsubishi UFJ Financial Group both down around 9%.
Investors appeared to prefer to put their money into 10-year Japanese government bonds, which are seen as a safer bet. That drove the yield on the bonds below zero, meaning buyers of the bonds are essentially taking a loss just to hold those assets.
Related: Stock market's terrible start to 2016 just got worse
Yields on short-term government bonds of Japan and some European countries slipped into negative territory last year. But Tuesday was the first time it's happened to Japan's benchmark 10-year note.
It follows the decision last month by the Japanese central bank to move a key interest rate below zero in an effort to stimulate the country's struggling economy.
Highlighting the broader flight to safety, yields have also fallen on 10-year U.S. and German government bonds. But they're still a ways off subzero territory, with the U.S. yield around 1.69% and the German around 0.22%.
Related: Cash is way more popular than stocks these days
CNNMoney's Fear & Greed Index, which measures sentiment based on several market indicators, is back in "extreme fear" from "fear" last week.
Low oil prices have continued to unsettle investors. U.S. crude oil was hovering around $30 a barrel in Asia on Tuesday.
Cheap oil is great for consumers but its speculator slump continues to alarm investors who fear it signals that something isn't quite right about the health of the broader economy.
Many key stock markets in Asia — including Shanghai and Hong Kong -- were closed Tuesday for public holidays at the start of the Lunar New Year. In Australia, one of the big markets that was open, stocks dropped 3%.
-- Junko Ogura contributed to this report.