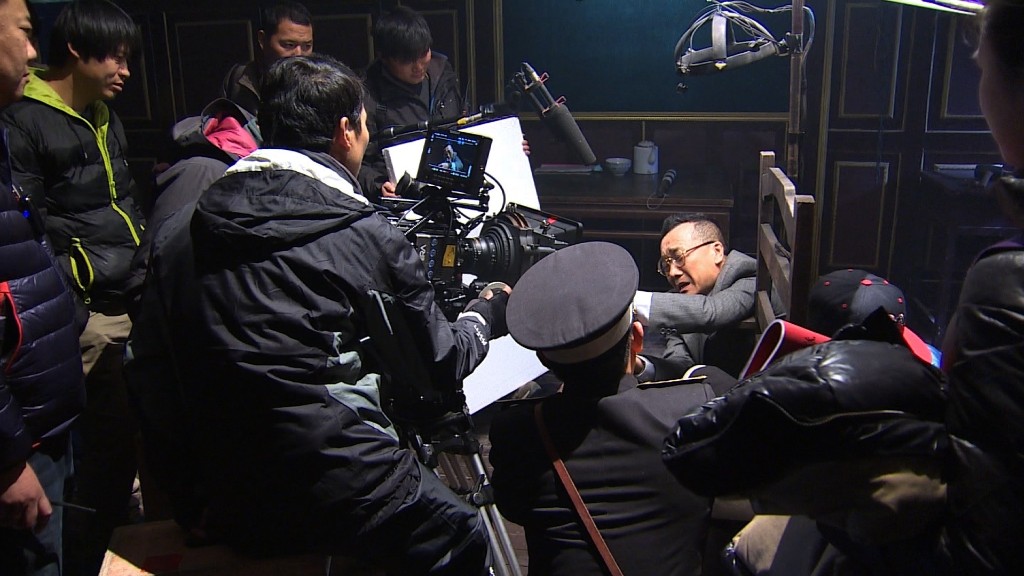 The Year of the Monkey is off to a blockbuster start for Chinese cinemas.
Box office sales in the world's most populous country hit a record 660 million yuan ($100.5 million) on Monday, according to the official Chinese news agency, Xinhua. That amount smashed the country's previous record for a single day: the 425 million yuan that cinemas raked in on July 18.
Monday was the first day of the Lunar New Year, a festive time when many Chinese people are back at their family homes for a week-long public holiday.
The new record is the first time Chinese box office sales have topped $100 million in a single day, but the total still pales in comparison with some of the U.S. figures. One movie alone -- "Star Wars: The Force Awakens" -- took in a record-breaking $120.5 million on its opening day in the U.S. last December.
The two markets are on very different trajectories, though.
Related: China's richest man buys Hollywood studio
Chinese box office sales surged about 49% last year to reach 44.1 billion yuan, Xinhua reported. The North American market -- comprising the U.S. and Canada -- grew around 7% to $11.1 billion over the same period, according to Rentrak, a firm that monitors movie viewing.
The North American performance in 2015, however, was exceptional -- boosted by big hitters like "The Force Awakens" and "Jurassic Park." The region's box office sales had actually declined in three of the five previous years.
The films that helped China to post its record on Monday were led by "The Mermaid." Directed by Hong Kong's Stephen Chow, the fantasy movie grossed 270 million yuan.
"Kung Fu Panda 3," a high-profile U.S.-China co-production, failed to make the top three, however.
China has tight restrictions on the number of foreign films that can be released in its market, but its movie producers are increasingly looking abroad for new opportunities.
The conglomerate run by the country's richest man, Wang Jianlin, announced a $3.5 billion deal last month to buy the Hollywood studio that produced "Pacific Rim" and a slew of other recent blockbusters. Wang's company, Dalian Wanda, already owns the U.S. cinema chain AMC.