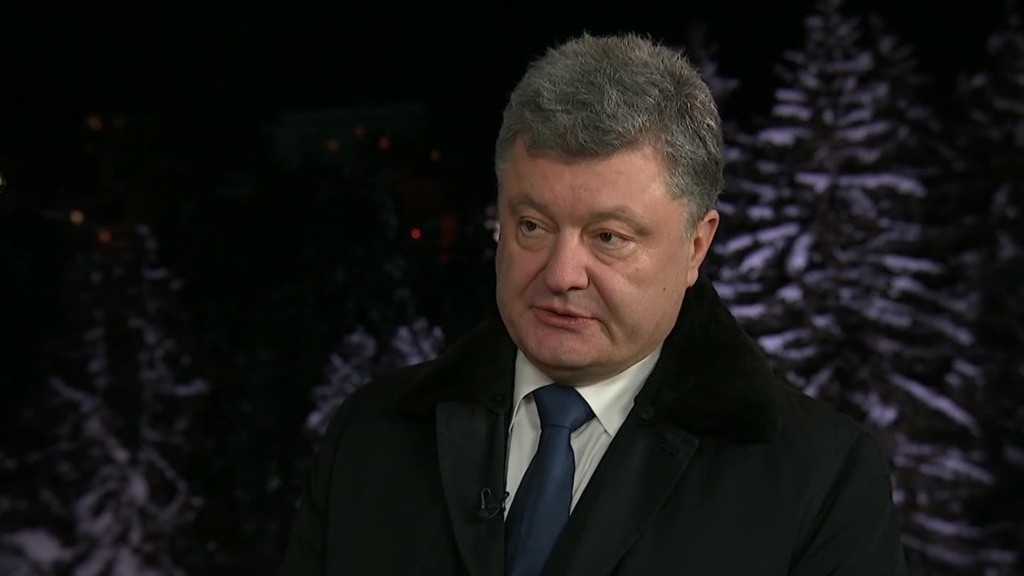 Ukraine is once again staring into the abyss.
The International Monetary Fund says its $17.5 billion bailout of Ukraine will collapse unless it gets serious about stamping out corruption.
"Without a substantial new effort to invigorate governance reforms and fight corruption, it is hard to see how the IMF-supported program can continue and be successful," IMF managing director Christine Lagarde said in a statement.
Later on Wednesday, Lagarde said Ukraine President Petro Poroshenko had "reassured" her that he was committed reforms, "including improving governance and fighting corruption."
It wouldn't be the first time an IMF rescue of Ukraine has failed because the government has dragged its feet on cleaning up its economy.
The IMF froze a previous bailout in 2011, citing a lack of reforms as the reason.
Two decades of economic mismanagement, political instability and -- more recently -- an armed uprising by Russian-backed separatists, have left Ukraine's economy in tatters.
Ukraine turned to the West for help after relations with Russia fell apart two years ago. Russia seized Crimea in March 2014, accelerating Ukraine's collapse.
The IMF initially agreed to lend Ukraine about $18 billion. The country then signed a trade and political agreement with the European Union in June 2014.
In early 2015, Ukraine negotiated a new $40 billion international bailout, including $17.5 billion from the IMF.
Related: Scary questions in Ukraine energy grid hack
The money came with strict conditions attached. And for a while Ukraine appeared to be making progress.
But economy minister Aivaras Abromavicius resigned last week in protest over corruption. He said his attempts to introduce reforms were being blocked.
"There are concrete actions aiming to paralyze our reform efforts," he said in a statement. "I can only interpret these actions as a persistent attempt to exert control over the flow of money generated by the state-owned enterprises."
"I refuse to be part of this system. Neither me, nor my team are prepared to serve as a cover-up for the schemes, old or new, that have been set up in the private interest of particular political or business players," he added.