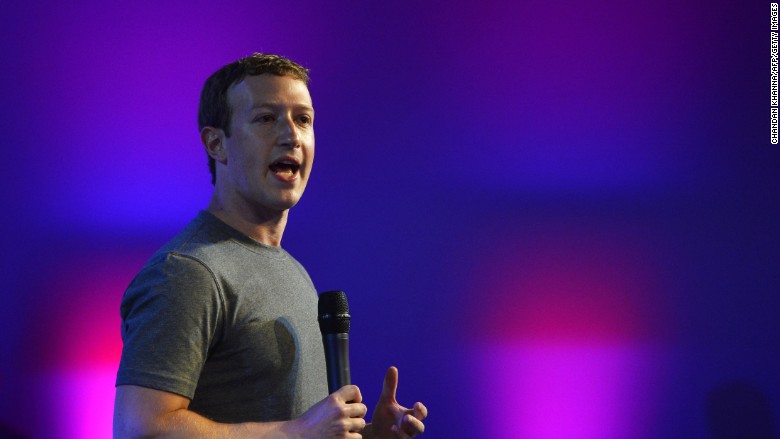 Ever the diplomat, Mark Zuckerberg has cleared the air regarding one of his board member's comments on India.
On Tuesday, venture capitalist Marc Andreessen -- who's a Facebook (FB) board member -- posted a series of controversial tweets on Twitter. In them, he expressed his dissatisfaction with the ruling by an India regulator that effectively killed Faceook's "Free Basics" program. One tweet essentially said colonialism had been good for the Indian people -- a comment that drew outrage and which Andreessen later deleted.
Free Basics is the Facebook (FB) program to provide impoverished people with access to a limited number of Internet services, including the social network.
Critics have said that the initiative violated the central tenets of net neutrality, which stipulate that all Internet content and users should be treated equally. They also said it was dangerous to allow Facebook to decide what content was permitted on "Free Basics," and what was not.
Andreessen later withdrew his comments, calling them "ill-informed and ill-advised," but Zuckerberg didn't let them get pushed under the rug.
"I found the comments deeply upsetting, and they do not represent the way Facebook or I think at all," wrote Zuckerberg in a Facebook post on Wednesday.
"Facebook stands for helping to connect people and giving them voice to shape their own future. But to shape the future we need to understand the past."
Zuckerberg said that India has been personally important to him and to Facebook. He said he traveled to India while in the early stages of developing "Free Basics" and was "inspired by the humanity, spirit and values of the people."
"It solidified my understanding that when all people have the power to share their experiences, the entire world will make progress," said Zuckerberg, who added that he looks forward to strengthening his connection to India.
Andreessen, for his part, apologized again on Wednesday, after Zuckerberg's post went up.