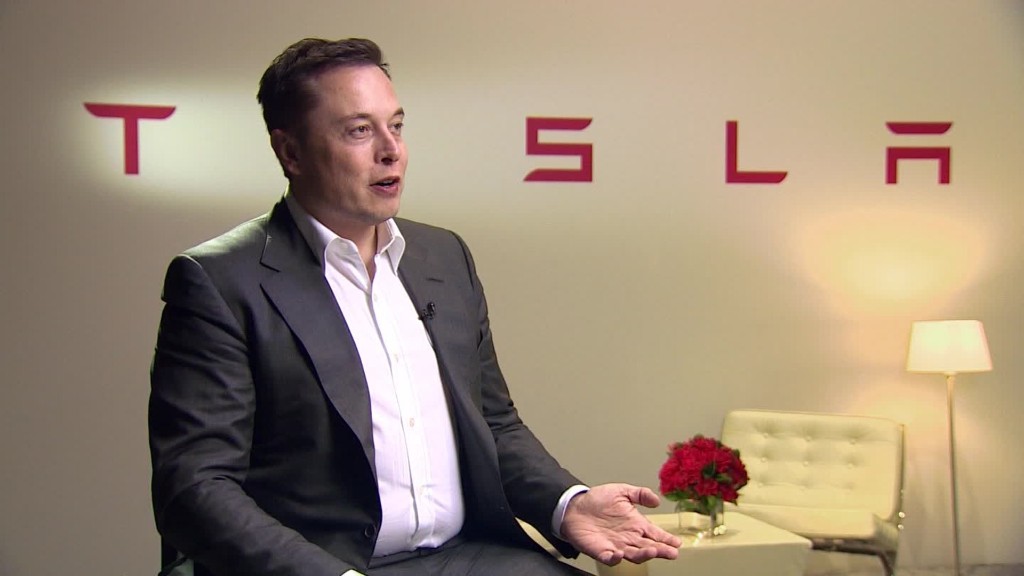 Elon Musk has announced that customers will be able to reserve Tesla's highly anticipated Model 3 starting March 31.
Reservations require a $1,000 deposit and a trip to a Tesla store. Online reservations will be accepted starting April 1.
The Model 3 is Tesla's "cheaper" electric car, and is expected to cost in the neighborhood of $35,000. Federal and state tax credits may knock $7,500 to $10,000 off the purchase price in the U.S.
Musk said that unlike the automaker's Model S and X, there will be no "signature" edition of the Model 3.
"More details on Model 3 unveil in coming weeks," Musk said on Twitter. "That's it for now."
The company still needs to get its new "gigafactory" in Nevada up and running in order to ramp up production for all the lithium ion batteries it will need for the Model 3.
The Model 3 -- Tesla's (TSLA) first mass market car -- is a big reason why Musk thinks the company could deliver 500,000 vehicles a year by 2020.
If there is going to be real demand for a lower-priced electric car, GM (GM) might find out first. Its Bolt -- which will cost less than $30,000 after tax breaks -- is likely to go on sale early next year.
It's been a rough year so far for Tesla. Before the company posted earnings on Wednesday, its shares had lost 38.4% since January 1.