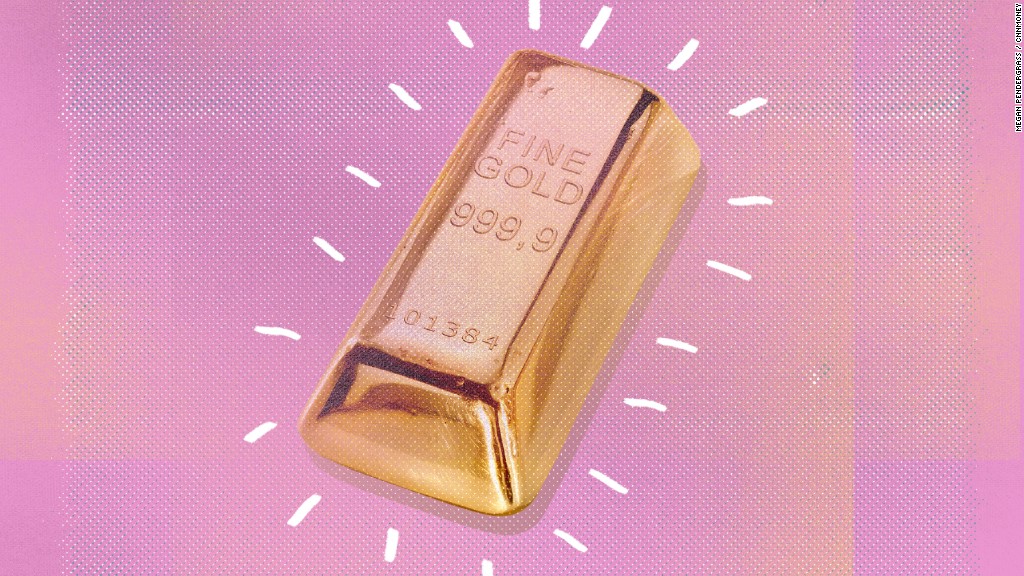 Gold is back in favor with investors running scared of global market turmoil.
Physical gold prices have jumped 16% so far this year, and the Gold Shares (GLD) exchange-traded fund (ETF) is up nearly 13% -- a handy return compared to big losses on most stock markets.
Demand for gold as an investment was up 8% in 2015, and there's evidence that trend is accelerating this year.
ETFs, which trade on stock exchanges, bought 54 tonnes of gold in January, the World Gold Council's head of market intelligence Alistair Hewitt told CNNMoney.
This represents a marked turnaround since 2015, when they sold 133 tonnes over the course of the year, according to the council's annual review. ETFs were even heavier sellers in 2014, dumping 185 tonnes of the metal.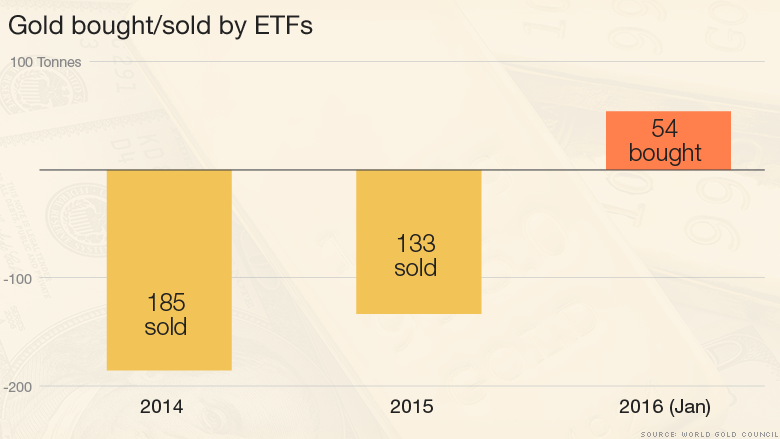 Gold is now trading around $1,240 an ounce, a level not seen for about eight months. World stock markets were falling again Thursday, and oil was trading at a 13-year low.
Related: China is on a massive gold buying spree
"The strong rally in gold highlights the fear that currently permeates through financial markets," said Joshua Mahony, market analyst at online trading firm IG.
Overall gold demand was flat in 2015, though China showed renewed demand, especially in the fourth quarter of 2015, as "consumer uncertainty and currency weakness" led to a 25% jump in purchases by Chinese investors, the council said.