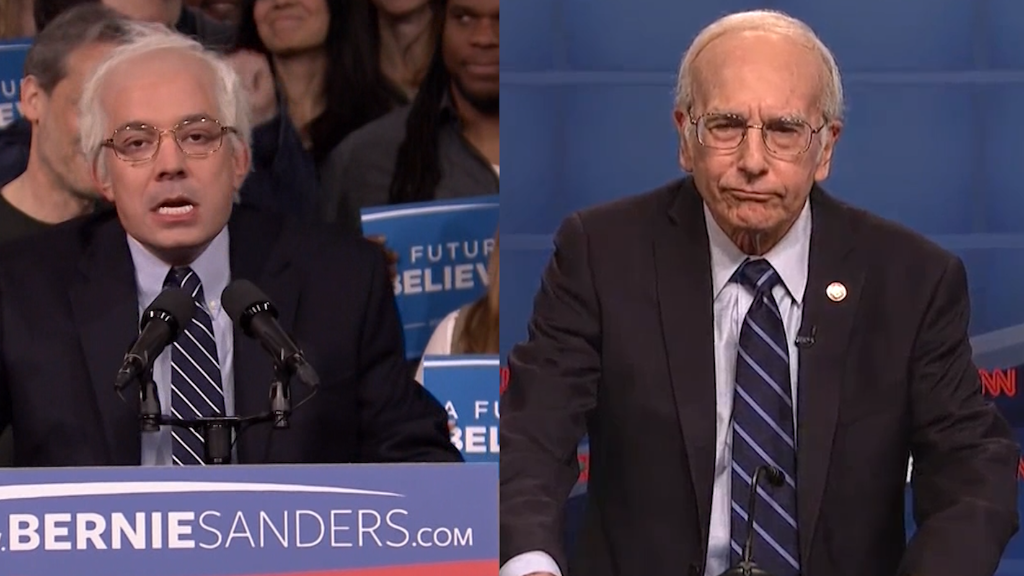 Larry David has competition.
Jimmy Fallon debuted his Bernie Sanders impression on NBC's "The Tonight Show" Wednesday night.
"Good evening, I'm Bernie Sanders, and this microphone isn't even on," Fallon said in a blaring voice.
Fallon, who wore rimmed glasses and a white haired baldy wig, nailed Sanders' New York accent while standing in front a crowd of supporters.
"I'm speaking tonight to claim victory in the New Hampshire primary over She Who Must Not Be Named," Fallon's Sanders said of rival Hillary Clinton.
The host's impression garnered laughs and cheers which would lead Fallon as Sanders to scold the audience, "Enough! It's too loud!"
"You have spoken and your message is loud and clear," Fallon as Sanders said. "You want the candidate that looks like a Scooby-Doo villain before his mask is removed."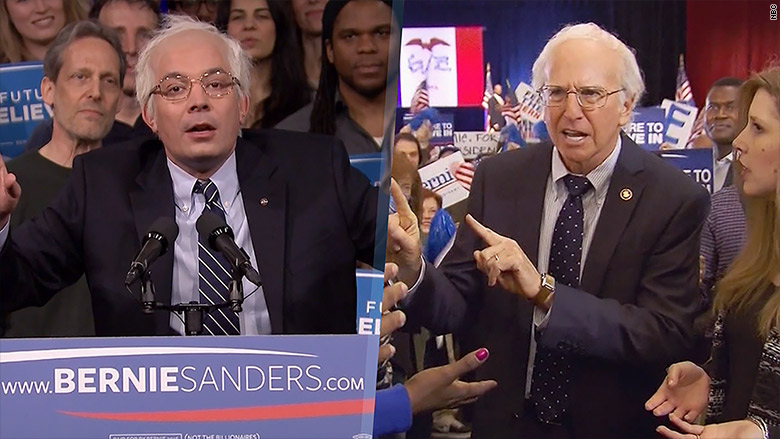 While this was Fallon's first attempt at poking fun at the Democratic presidential candidate, it was not the first time Sanders has been the focus of a near perfect impression.
Larry David made a surprise appearance on "Saturday Night Live" as the candidate to rave reviews last year
Related: Bernie Sanders and 'SNL' debut 'Bern Your Enthusiasm'
David and Sanders met when the star of "Curb Your Enthusiasm" hosted "SNL" on Saturday.
Fallon's turn as Sanders comes after the politician celebrated a big victory over Clinton in the New Hampshire primary on Tuesday night.