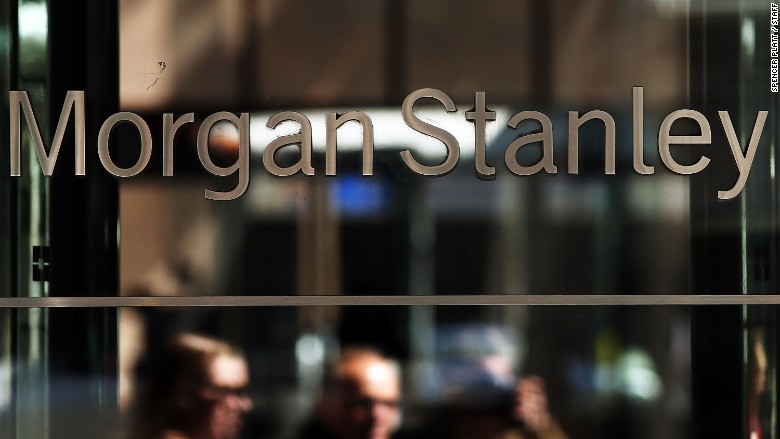 Morgan Stanley has agreed to pay $3.2 billion for its role in the subprime mortgage housing crisis that led to the Great Recession.
The deal includes a federal penalty of $2.6 billion announced by the U.S. Department of Justice, and a settlement of $550 million for New York State announced by New York Attorney General Eric Schneiderman.
"Today's agreement is another victory in our efforts to help New Yorkers rebuild in the wake of the financial devastation caused by major banks," said Schneiderman.
The New York attorney general is a lead member of the RMBS Working Group, a coalition of state and federal prosecutors established by President Obama in 2009 to bring Wall Street to task for causing the housing market meltdown.
Morgan Stanley (AACXX) said in a prepared statement, "We are pleased to have finalized these settlements involving legacy residential mortgage-backed securities matters."
Thursday's deal brings to $36 billion the amount recovered from Wall Street firms that marketed and sold high-risk mortgage-backed securities, also known as RMBS, that were issued from 2005 to 2007, which have been blamed for the ensuing meltdown of the housing market and the Great Recession.
The working group has previously announced settlements of $16.65 billion from Bank of America (BAC), $13 billion from JPMorgan Chase (JPM) and $7 billion from Citigroup (C).
Related: Murder can kill the value of your home
Goldman Sachs (GS) announced last month "an agreement in principle to resolve the ongoing investigation" of the RMBS Working Group of more than $5 billion. But federal prosecutors have not yet agreed to the settlement.