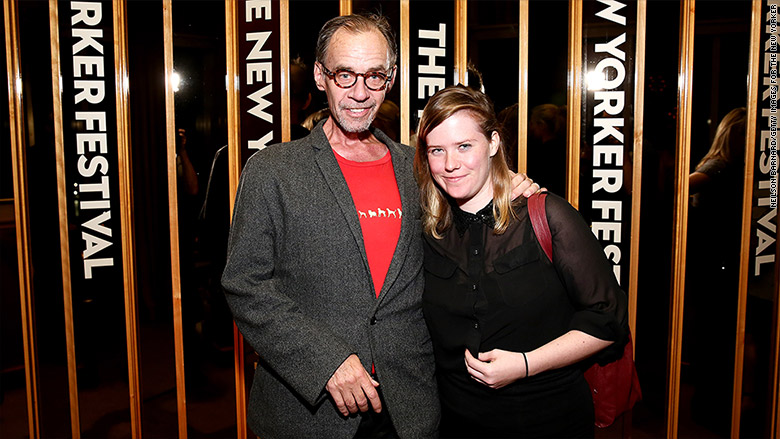 The first anniversary of David Carr's death brought a wave of tributes for the famed New York Times media columnist.
But perhaps none was more poignant than the memorial from one of Carr's three daughters, Erin, who recalled the 1,936 emails her father sent to her in the seven years leading up to his passing.
In a story published on Medium, Erin Carr said that there was only one email she finds herself revisiting: a message from 2010 when her father assured her, "please know that I am with you."
Erin Carr, a documentary filmmaker, posted a screenshot of that email -- written largely in lowercase -- and described the grief she's endured in the year since her father's death.
"I'm a year out, and I'm still rendering," she wrote. "If I could talk to that grief stricken kid, because I was a kid before my dad passed away, I would say this: you will feel uncomfortable when people light cigarettes around you. You will want to hit the mute button when friends complain about their parents."
David Carr died on February 12, 2015 at the age of 58 after collapsing in the Times newsroom, the result of complications stemming from lung cancer and heart disease. On Friday, several friends and former colleagues also toasted Carr on Twitter.
Carr overcame a checkered past of drug addiction to become a legend among journalists. He had distinguished tenures at alt-weeklies like the Washington City Paper that lined his path to the Times, which he joined in 2002.
Carr's "Media Equation" column, published in the Times every Monday, showcased his conversational prose and tough analysis. The Times recently filled the vacancy left by Carr last month, naming Jim Rutenberg its media columnist. Rutenberg was previously the chief political correspondent for the Times Sunday magazine.