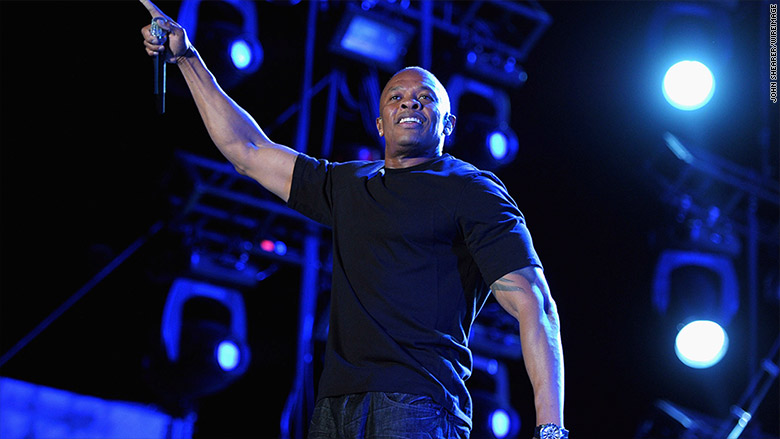 Apple is joining the original TV series world.
Apple is producing its first original scripted television series and it will star Dr. Dre, according to an exclusive report in The Hollywood Reporter.
The six episode series entitled "Vital Signs" and will follow a plot described as "semi-autobiographical" about the legendary rapper's life. Dr. Dre will also be an executive producer on the program.
THR reports that the series will most likely be distributed via Apple Music, the tech company's streaming music component, but adds that it's "not clear if Apple TV, the iTunes store or other Apple platforms (or even a traditional television distributor) will be involved."
Apple declined to comment on the story.
Dr. Dre sold his headphone company Beats to Apple in 2014 for a reported $3 billion.
The tech company's move into original programming has been rumored for months.
Related: Apple's next pursuit: Its own original programming a la Netflix?
In August it was reported that the tech giant was "assessing" whether to bankroll original TV shows and movies.
Friday's news of Apple's reported entry to creating original online programming is a shot across the bow of established streaming services like Netflix and Hulu.
It could also challenge traditional networks like ABC, NBC, CBS and Fox as a buyer of content from production companies and studios.
Related: 'Straight Outta Compton' stars on police: 'Things haven't changed'
In recent months there's been a renewed interest in the life and music of Dr. Dre thanks to the hit film "Straight Outta Compton," which chronicles the rapper's life as a member of the early 1990s group N.W.A.