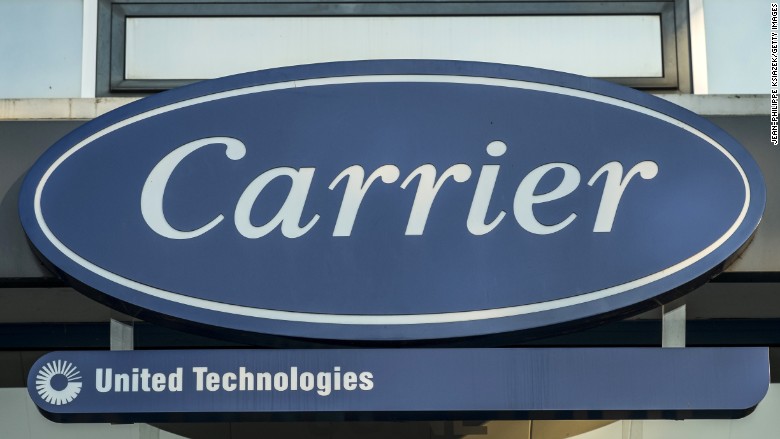 Workers at the Carrier manufacturing plant in Indianapolis were caught on video booing and jeering after being told that the plant would be relocated to Monterrey, Mexico.
A YouTube video showed Chris Nelson, the company's president, delivering the news on Wednesday. The plant employs roughly 1,400 people.
Nelson said it was "strictly a business decision" that was made in order to "stay competitive and protect the business for the long term."
At one point, the crowd became so boisterous that Nelson was forced to plead with the workers to get them to listen.
"I've got information that's important to share as part of the transition," Nelson can be heard saying.
The company's distribution center will also be relocated to Monterrey, where Carrier has existing operations.
Some workers got up and left the meeting, while others shouted vulgar comments.
Related: Illinois university forced to lay off 200 workers
Carrier is owned by United Technologies (UTX) and has long been a major player in the air conditioning business. The company's founder, Willis Carrier, invented the modern air conditioner.
The move to Mexico must still be discussed with the local union, according to a statement released Wednesday.
The move will begin in 2017. It will take place over three years and should be completed by 2019.
In the statement, Nelson said Carrier understands that the decision will greatly impact "employees, their families and the community" and will work to ease the transition.
About 300 Carrier employees will stay in Indianapolis as the company's residential production team will still be headquartered there. Carrier's engineering group will also stay in Indianapolis.
After the move, some employees may be eligible for limited-time benefits such as the Employee Scholar Program. It covers employees' college tuition, books and fees for up to four years.