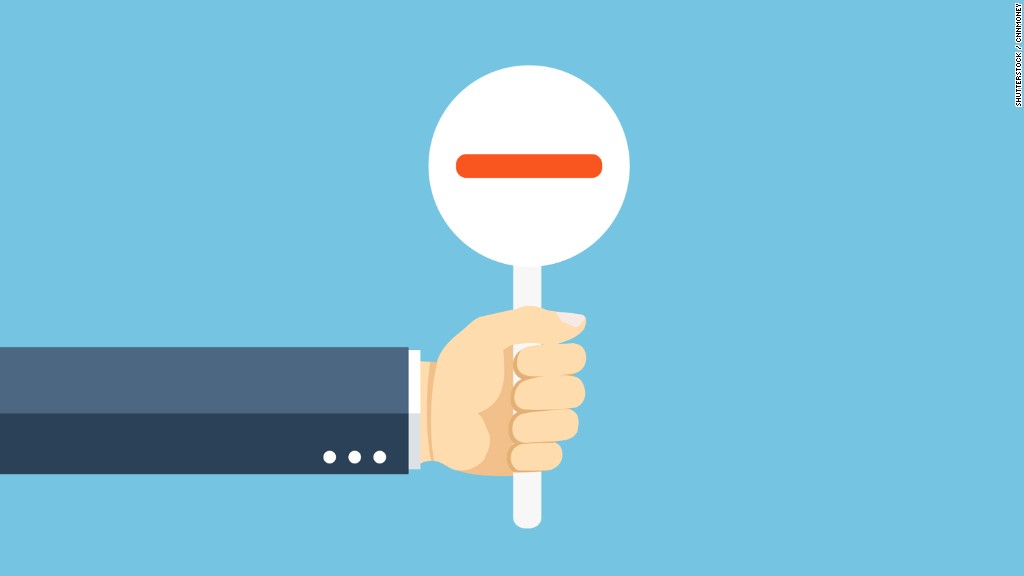 More bad news for the world economy: Japan is going backwards again.
The country's GDP shrank by 1.4% in the last three months of 2015, the government said Monday, underlining the challenges for officials who have been trying for years to drag the world's third-largest economy out of stagnation.
The gloomy number comes at a turbulent time for Japanese financial markets. Stocks in Tokyo plunged more than 11% last week as the country's currency, the yen, soared to its highest level against the dollar since late 2014.
A strong yen hurts exporters by making goods produced in Japan more expensive overseas. It also holds back inflation -- a big problem in Japan, which has struggled with falling prices over decades.
The Japanese government and central bank have been trying to stimulate growth and inflation, but the moves have failed to have a lasting impact. The economy continues to lurch between expansion and contraction.
Related: Central banks may be fueling the market mayhem
The Bank of Japan stepped up its efforts in late January, surprising investors by announcing negative interest rates for the first time. But that only resulted in a brief weakening of the yen before the currency climbed sharply again.
Despite the ugly GDP numbers, stocks in Tokyo rose 7.2% on Monday, following strong gains in European and U.S. markets on Friday. Stocks may also have been helped by a fall in the yen against the dollar.
Amid the global market volatility, Japan is wrestling with difficulties on the home front.
A slump in consumer spending dragged the economy down in the fourth quarter, according to the government data.
Demand is expected to strengthen later this year as consumers go on shopping sprees to beat an increase in sales tax next year, according to Marcel Thieliant, senior Japan economist at Capital Economics.
But any gains are likely to be "short-lived," he warned, "as activity will almost certainly slump once the tax has been raised."