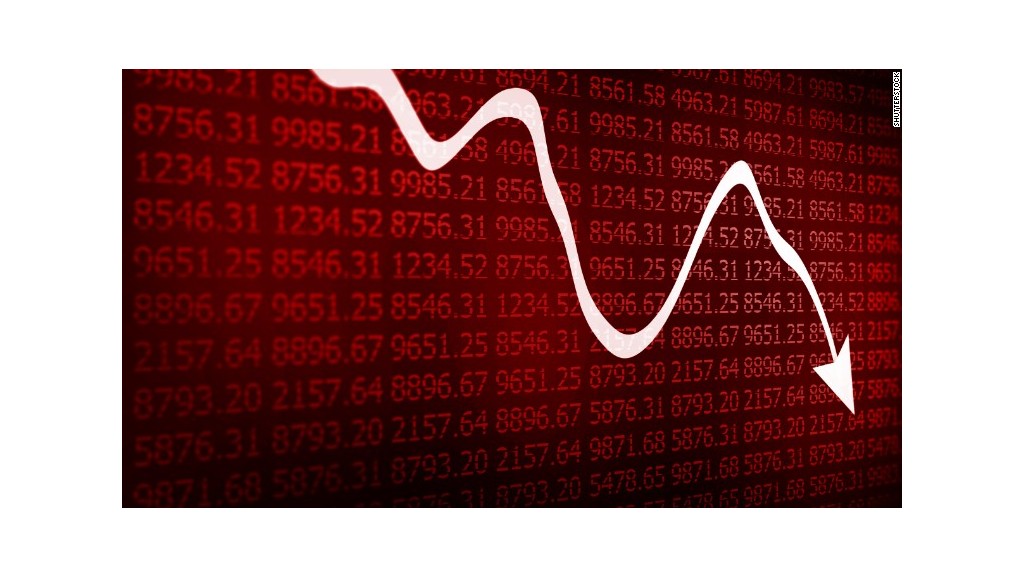 Stop me if you've heard this before. Investors are scared.
But instead of running for the hills, one fund manager is suggesting that people flock to shares of stable, mundane infrastructure companies. Stuff like office building owners, water utilities, cell phone tower operators and airports.
They may not be the most exciting companies in the world. But exciting isn't in right now. The Nasdaq is down 13% this year.
"When there is fear in the market, boring is very comfortable," said Todd Briddell, the CEO and chief investment officer of CenterSquare Investment Management. "There are all these amazing global assets that people don't appreciate."
Until now at least. Many stodgy sectors are on fire this year. Several water utilities are trading near record highs. New York City electric company Con Ed (ED) is up 10%, making it one of the top stocks in the S&P 500.
Briddell said that investors are warming up to these sleepy companies because they offer big dividend yields.
Related: Flint crisis creating bull market for water stocks
Interest rates are insanely low around the world. In some cases, they are negative. So a stock of a company that pays a dividend yielding 3% or more is pretty attractive when a 10-Year U.S. Treasury bond is yielding just 1.75%.
"If anything, I'm surprised that real estate companies and other yield plays are not outperforming the market by even more given that the 10-Year Treasury rate is so low," Briddell said.
Briddell's firm is the sub-adviser for the Dreyfus Global Real Estate Securities and Dreyfus Global Infrastructure mutual funds.
He said that the types of companies he looks for in both funds are ones in businesses that won't be obsolete anytime soon -- if ever.
Some examples? Briddell said the real estate fund is betting on companies developing downtown office buildings.
The fund owned big U.S. real estate investment trusts Boston Properties (BXP) and Vornado (VNO), as well as Japan's Sumitomo Realty, as of the end of last year. REITs are known for their big dividends.
Related: Jim Rogers says central bankers 'don't have a clue'
And the infrastructure fund has stakes in cell phone tower owners Crown Castle (CCI) and SBA Communications (SBAC), as well as giant British gas and electric utility National Grid (NGG).
"We are looking for heavily regulated utilities and infrastructure. They are big and boring. But they are irreplaceable," he said.
Along those lines, the infrastructure fund also had stakes in several toll road operators as of the end of last year, including Australia's Transurban (TRAUF), China Merchants Holdings (CMHHF) and Italy's Atlantia (ATASY).
It even owns shares of several airport stocks -- including Mexico's Grupo Aeroportuario del Centro Norte (OMAB) and Grupo Aeroportuario del Sureste (ASR).
"Air travel is not slowing down. And when you're in one, you're a captive audience," Briddell said.
It makes sense. Unless we all want to just virtually cliff dive in Acapulco from our living rooms on our Oculus Rifts, there should always be steady demand for airports.
That is, until someone figures out how to build a teleportation machine like the transporter in Star Trek.