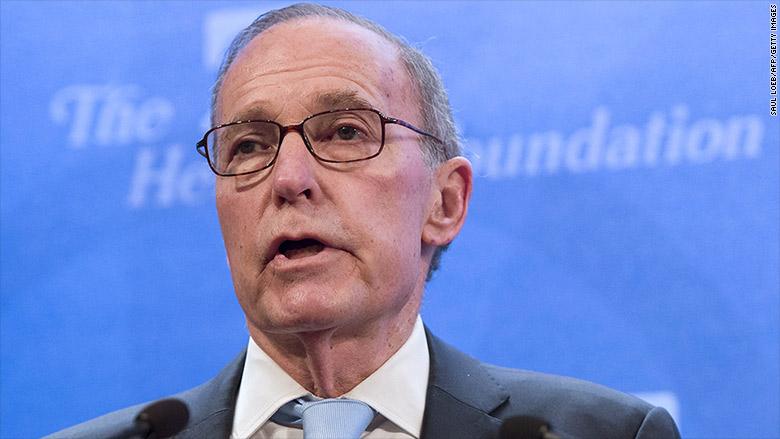 CNBC's Larry Kudlow will not run for Senate in Connecticut, he announced Tuesday.
Kudlow, a conservative columnist and longtime CNBC host, had spent several months considering a bid against Democratic incumbent Senator Richard Blumenthal.
While viewed as a long-shot, Kudlow's entry into the race would have created a high-cost, high-profile race in Connecticut, and would have been followed closely by the New York media market.
Kudlow planned to run as a Republican running on a small-government, anti-tax platform. In an interview with The New York Times in September, Kudlow said he was concerned Republicans weren't offering an assertive agenda on tax reform and energy. He also blasted Blumenthal's support for President Obama's nuclear deal with Iran.
The news of Kudlow's decision was first announced in an email to supporters from Jack Fowler, a friend of Kudlow and the publisher of National Review.
"Friends, I have learned that Larry Kudlow will be announcing some time this week that he will NOT be running for United States Senate," Fowler wrote.
Kudlow later made it official by announcing it on his show.
"Last summer, a lot of Republican officials in Connecticut and Washington, senators and friends of mine urged me to run for the Senate in Connecticut," Kudlow said. "Judy and I looked at this thing, exploring every angle really for about seven months talking to friends -- in and out of politics, by the way. Everybody was very helpful. At the end of the day, we decided against it, that the best course for me was to do exactly what I'm doing, which I love."
Kudlow's decision to forego a Senate bid makes life easier for CNBC, which can retain Kudlow as a commentator without risking a conflict of interest.
CNBC's senior vice president of public relations Brian Steel said, "While I'm sure Larry would have made a fantastic senator, I'm happy he is sticking around."