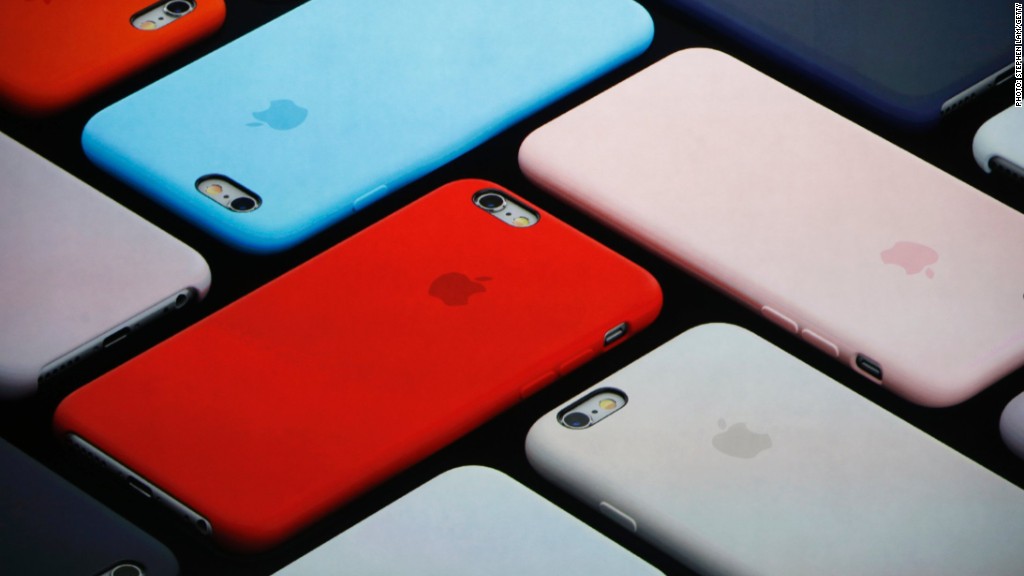 Don't count the iPhone out yet.
January is typically a horrible month for sales, which plunge after booming during the holidays.
Apparently not this year.
Last month, sales were just about even with December's sales, according to estimates by Drexel Hamilton analyst Brian White.
Relative to December, White said last month was the best January for the iPhone since 2008 -- all the way back to the original iPhone. That came just after Steve Jobs controversially slashed the price of the iPhone by $200. January iPhone sales have fallen by an average of 11% month-to-month over the past nine years.
By contrast, December was the weakest-ever month for the iPhone, according to White.
White makes his forecasts by monitoring a host of Apple (AAPL) suppliers. Last month, White accurately predicted that the iPhone would have a tough final quarter of 2015, noting that suppliers cut production amid weak demand.
As White expected, iPhone sales rose by the hair of Tim Cook's chinny chin chin last quarter, and Cook said he expects iPhone sales will fall for the first time in history this quarter. Cook chalked it up to a really great quarter a year earlier, leading to a difficult comparison, on top of a "dramatically different" economic environment now versus 2015.
Related: Apple posts record profit but iPhone growth is slowing
But White's report suggests that it might be too soon to write off a strong quarter for the iPhone. That's remarkable, considering Apple is widely reported to be introducing a new, smaller iPhone 5SE on March 15 (along with a new iPad Air). Typically, rumors of new iPhones gives customers pause when looking to buy new ones.
Apple is trading under $100 a share, but White is bullish. He thinks Apple could soar to $200 in the coming year.
"With a recent earnings reset, a new iPhone cycle on the horizon with the iPhone 7, the ramp of Apple Watch, the potential for increased levels of cash paid out to shareholders and new geographic opportunities (e.g., India), we believe Apple represents one of the best values in the tech world," White said.