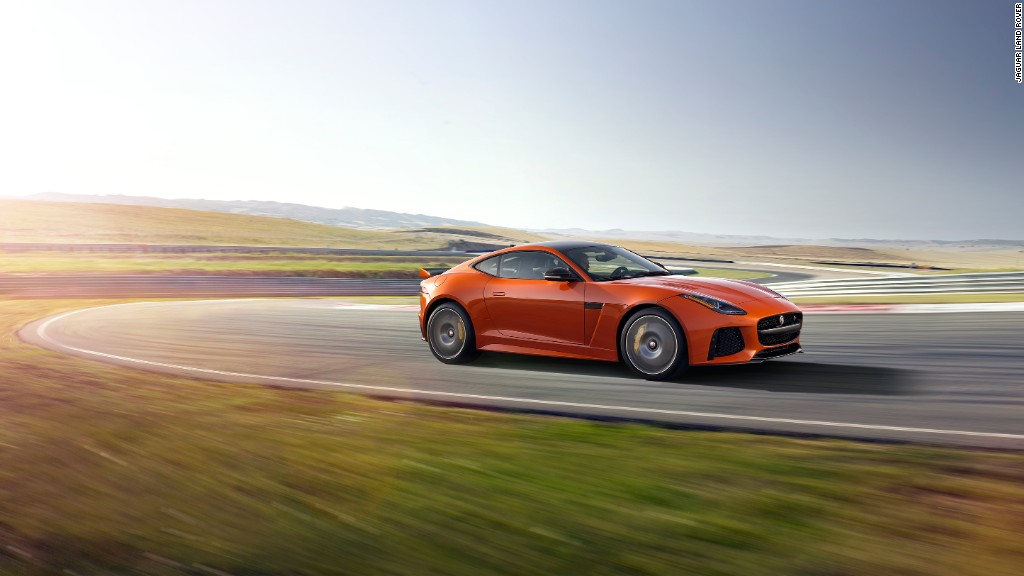 Jaguar will unveil its fastest car ever at the Geneva Motor Show in March. The Jaguar F-type SVR coupe will have a top speed of 200 miles per hour and will be able to accelerate from zero to 60 miles an hour in 3.5 seconds.
Jaguar has made one other car that was faster, but it was produced in limited numbers. Jaguar is not putting a cap on how many F-type SVR cars it will produce.
The car will also be available as a convertible, which will have a top speed of 195 miles per hour. The F-Type SVR will be powered by a supercharged 5.0-liter V8 engine specially tuned to develop up to 575 horsepower. The SVR, developed by Jaguar's Special Vehicle Operations division, will be be faster than the 550 horsepower F-Type R which is currently the most powerful version of the car. The SVR will have an eight-speed automatic transmission.
For a short time in the 1990s, Jaguar made the exotic Jaguar XJ220 supercar, which had a top speed of 212 miles per hour. Fewer than 300 of those were ever made.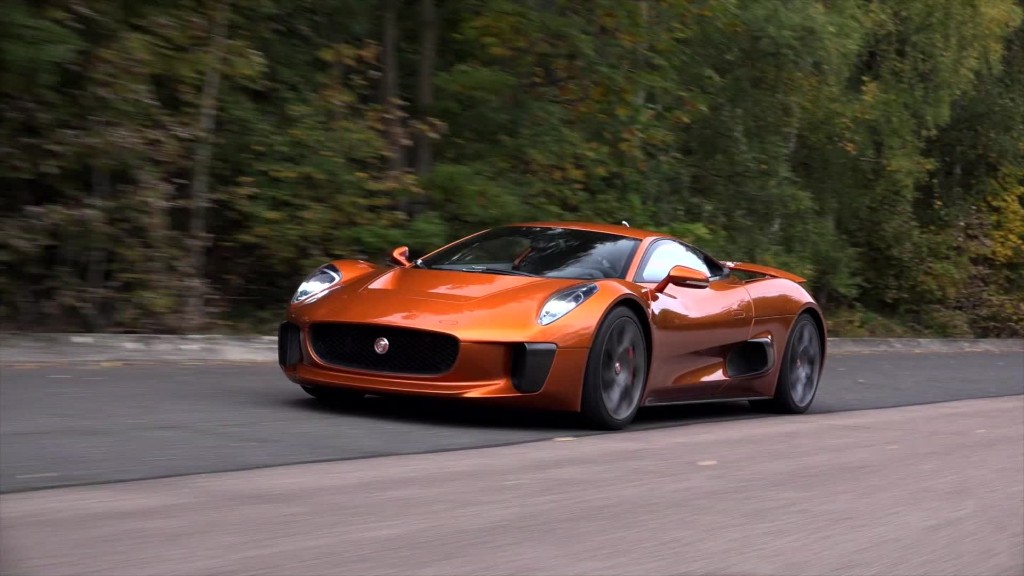 The F-Type SVR has a number of aerodynamic features to help it cut through the air and hold the road at high speeds. The car's front bumper has been extended outward to push air out around the tires, and an automatically adjustable rear spoiler deploys at higher speeds.
Prices for the Jaguar F-Type SVR will start at about $126,000 for the coupe and $129,000 for the convertible.
Jaguar's sister company, Land Rover, makes a 550 horsepower SUV called the Range Rover Sport SVR.
Land Rover also recently revealed plans for a convertible SUV called the Range Rover Evoque convertible. Jaguar, meanwhile, has announced its own plans to produce a Jaguar SUV, something it has never done before.