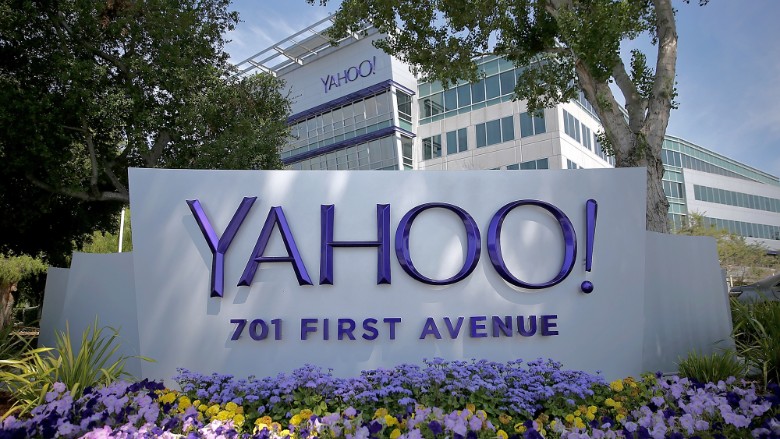 Yahoo might still be a media company. But after Wednesday, it's a decidedly smaller one.
The company has confirmed that it's "phasing out" several digital magazines: Yahoo Food, Yahoo Health, Yahoo Parenting, Yahoo Makers, Yahoo Travel, Yahoo Autos and Yahoo Real Estate.
The announcement comes on the heels of several reports on Wednesday indicating that layoffs were imminent at the company.
A Yahoo spokesperson told CNNMoney that some employees have been let go.
"In early February Yahoo shared a plan for the future, with this new plan came some very difficult decisions and changes to our business," the spokesperson said. "As a result of these changes some jobs have been eliminated and those employees will be notified today. We thank those employees for their outstanding service to Yahoo and will treat these employees with the respect and fairness they deserve."
Related: Yahoo lays off 15% of staff after posting massive loss
A person familiar with the matter told CNNMoney there's been discussion about merging Yahoo Tech with Yahoo News. That source said that Yahoo Tech is not shutting down, but will lose some staff.
The layoffs are more grim news for Yahoo and its embattled CEO Marissa Mayer, though they were expected. The company said earlier this month that it will lay off 15% of its global workforce, roughly 1,600 employees, after enduring an enormous loss last quarter.
Mayer, who took over as CEO in 2012, has made a number of marquee media hires during her time at the helm. She poached David Pogue from the New York Times in 2013 to lead Yahoo's tech coverage. A month later, the company hired Katie Couric to be Yahoo's "global anchor."