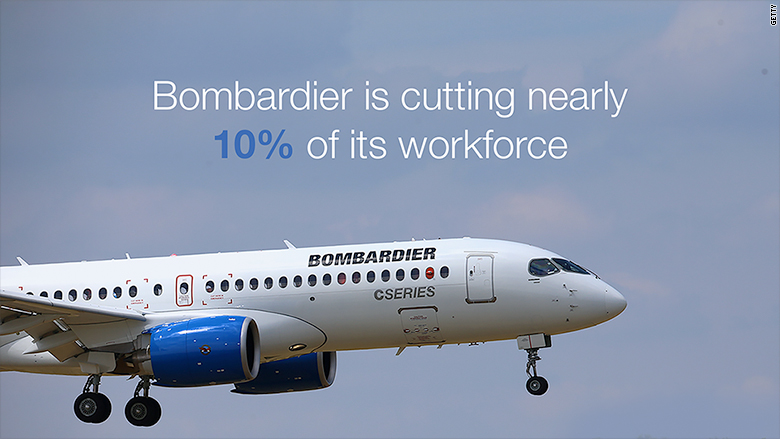 Bombardier, one of the world's leading train and plane manufacturers, is cutting 7,000 jobs.
The Canadian company employs roughly 74,000 people worldwide, which means the company is slashing nearly 10% of its workforce.
Most of the job cuts will take place in Canada and Europe.
The Montreal-based company said it will begin notifying employees in the coming weeks, but the process is expected to take two years.
Bombardier (BDRBF) has been in the midst of pursuing a turnaround strategy that has involved a big management shakeup. It is forecasting declining sales in the coming year.
Toronto-traded shares in the company have been on a pretty consistent downward slide for the past five years. The stock is now worth one-tenth of what it was worth in 2011.
Management is now proposing to consolidate shares through a reverse stock split, which would boost the company's stock price while reducing the number of shares on the market. Bombardier said it hopes this move will "heighten the interest of the financial community".