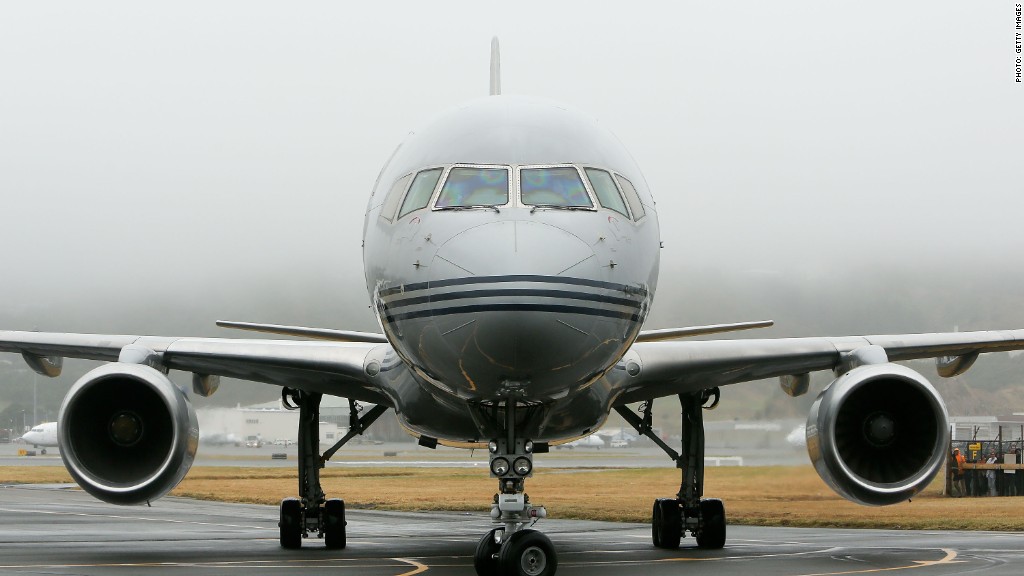 Snow often leads to fender benders. But generally they don't involve airplanes.
However, early Wednesday morning the wing of an American Airline jet clipped the tail of a Southwest Airlines jet which was being deiced at Detroit Metropolitan Airport.
Fortunately there were no injuries, but both planes had to be taken out of service, with passengers put on alternate flights.
Southwest flight 9, a 737, had been scheduled to leave at 5:45 a.m. for Love Field in Dallas. American flight 1241, also a 737, was also been due to leave at 5:45 a.m. and fly to Dallas-Fort Worth.
Related: This is the plane you'll be flying on for the next 30 years
Detroit resident Carlos Salinas, who was passenger on a plane at the airport, tweeted a photo he took out his window showing the damage that was done to the Southwest jet's tail.
"You would think they have all the room in the world!!!" he said.
Neither Southwest (LUV) nor American (AAL) would say who was at fault for the collision.