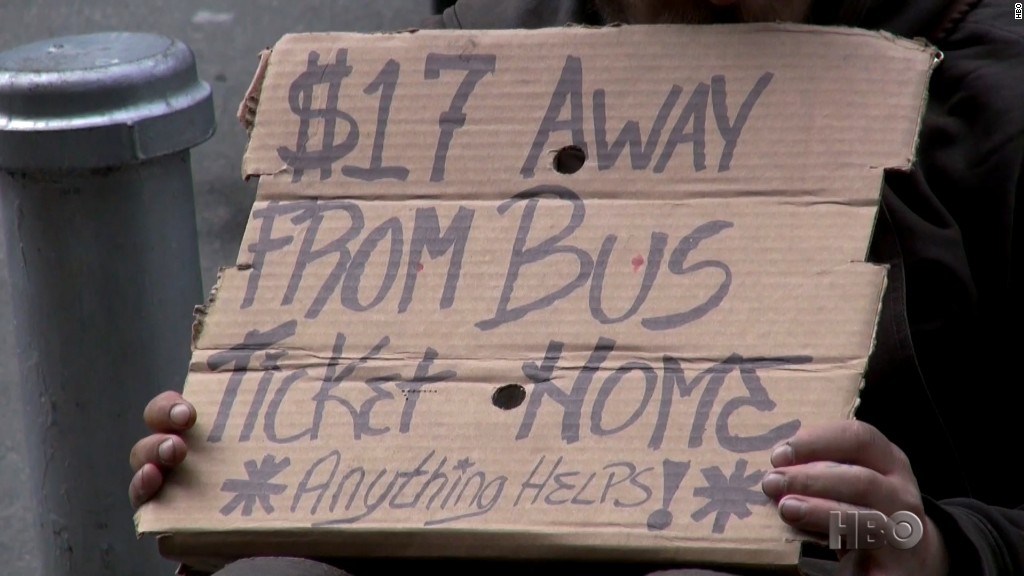 You've probably never heard of him -- or his startup -- but he has the Internet all riled up.
In an open letter to San Francisco Mayor Ed Lee and police chief Greg Suhr, entrepreneur Justin Keller details why homeless "riff raff" are ruining the city.
"Every day, I see people sprawled across the sidewalk, tent cities, human feces, and the faces of addiction," wrote Keller, founder of Commando.io.
But while Silicon Valley has been known to tackle unwieldy problems, Keller isn't suggesting he get his own hands dirty.
He wants Lee and Suhr to step in: "What are you going to do to address this problem?" asked Keller, who said he's been living in the city for three years. "Without a doubt it is the worst it has ever been."
Related: This startup is helping homeless people get back on their feet
Keller isn't wrong: The number of homeless people in the city has indeed gone up in recent years, according to the Homeless Point-in-Time Count for 2015.
Moreover, the majority of these homeless people weren't always living on the streets, according to the survey. It found that the vast majority of San Francisco's homeless population (71%) previously had a place to call home in the city.
As San Francisco's rent has skyrocketed -- up 15% in just one year -- residents have been driven out. Some blame the influx of tech workers with huge salaries for gentrification.
Megan Hustings, director at the National Coalition for the Homeless, says that's not completely to blame. She pointed to massive cuts in affordable housing in the 1980s coupled with low minimum wages as big contributors.
"I don't see San Francisco being any different than any other city. Homelessness around the country has been growing, basically since the 1970s," she told CNNMoney.
Related: "San Francisco is separate from the real world"
Keller sees it differently.
"I know people are frustrated about gentrification happening in the city, but the reality is, we live in a free market society ... The wealthy working people have earned their right to live in the city ... I shouldn't have to worry about being accosted."
Keller, who published the post on February 15, said he no longer feels safe in his own city. He cites three "incidents" over President's Day weekend where homeless men were harassing residents -- including public nudity, yelling and screaming, and physically pushing people.
"I shouldn't have to see the pain, struggle, and despair of homeless people to and from my way to work every day," Keller added.
His letter got a lot of attention for someone who is a relative unknown -- his isn't one of Silicon Valley's highly funded startups. Sites like Crunchbase and Mattermark, which track funding raised by privately-held companies, show no records of financing raised by Commandio.io.
One Twitter user said that the letter made him "viscerally ashamed to be in tech in SF." Sonos product manager Kristen Johansen tweeted, "This is why I don't live in SF anymore. Not bc of the homeless, but entitled newcomers like @johnny5sf. Disgusting."
Others suggested that Keller actually do something to help alleviate homelessness.
In response to all the backlash, Keller tweeted: "I'm not a rand rich dude. I ride the bus 2 work. I went to a state coll. I live in a studio apt."
He later dialed back some of his language, apologizing for the word "riff raff." "It was insensitive and counterproductive," he wrote in an updated post.
Mayor Ed Lee and Justin Keller did not immediately respond to requests for comment.