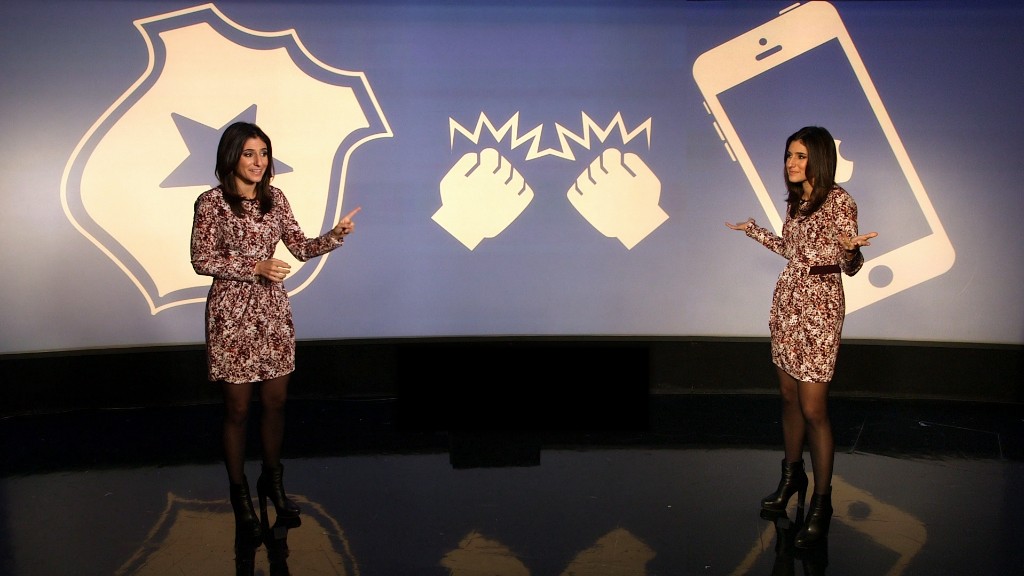 The fight between the feds and Apple has been turned up a notch.
The government on Friday asked a judge to force Apple to help the FBI access an iPhone used by one of the San Bernardino shooters.
The FBI's request "presents no danger for any other phone and is not 'the equivalent of a master key capable of opening hundreds of millions of locks,'" the Department of Justice wrote in a court document.
The Justice Department accuses Apple of resisting a federal magistrate-judge's order out of "concern for its business model and public brand marketing strategy."
The filing was the latest turn in the high-stakes legal fight between the Obama administration and one of the world's most powerful tech companies.
The government says it needs Apple's help in its investigation into last year's terror attacks, in which 14 people were killed. Apple argues to do so would threaten the privacy of its customers. In an open letter to customers earlier this week, Apple (AAPL) CEO Tim Cook said helping the government access the phone would mean building new software to accommodate the request.
Apple did not issue a public comment Friday. A senior Apple executive, speaking anonymously, said the government is overreaching, and argued that it's unprecedented for a private company to be compelled to create a product it didn't have.
The executive said the company fears that giving in to the FBI's demand could open the door for more requests. The FBI says that any new technology would be confined to Apple's labs and this particular case. But the Apple executive said there's some technology that shouldn't be built, likening it to a nuclear bomb.
Separately, Apple executives claimed investigators may have lost the chance to get into the shooter's iCloud account, which had last been backed up more than a month before the massacre. They said the iCloud password was changed soon after the attack, preventing a potential backup.
But the Justice Department, in a footnote to its filing on Friday, said that any backup would have been "insufficient" because it didn't have the same amount of information as the phone did.
The court decision that has sparked this week's public showdown was issued this week by U.S. Magistrate Judge Sheri Pym. Apple has until February 26 to respond formally in court. It then has several legal steps ahead of it and could continue to appeal all the way to U.S. Supreme Court.
Other leading tech companies, including Google, Twitter and Facebook, have voiced support for Apple's position. But it has been criticized by politicians ranging from Republican Presidential candidate Donald Trump to Democratic U.S. Sen. Dianne Feinstein.
--CNNMoney's Chris Isidore contributed to this report.