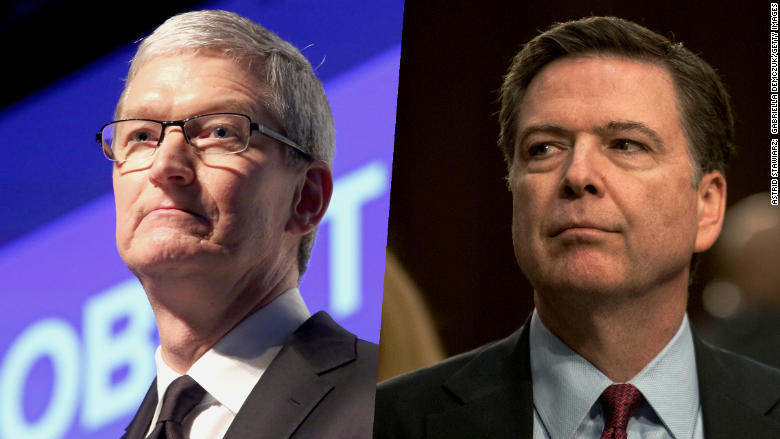 U.S. lawmakers have asked Apple CEO Tim Cook to testify about his company's stance on refusing to help law enforcement unlock iPhone's encryption technology.
The House Energy and Commerce Committee said the issue has come to a "critical juncture" since Apple defied a court order this week to help the FBI unlock the iPhone used by the San Bernardino terrorists who killed 14 people last year.
The committee also sent an invitation to FBI Director James Comey.
Both men will be asked "to explain to Congress and the American people the issues at play and how they plan to move forward," the committee's letter said. The hearing will specifically focus on issues of "privacy and national security."
Related: US tries to force Apple to help unlock San Bernardino shooter's iPhone
The Justice Department says it needs Apple's help in its investigation into the terror attacks, but accuses Apple of resisting the judge's order out of "concern for its business model and public brand marketing strategy."
Apple argues that to help the government open peoples' phones would threaten the privacy of its customers.
No date has been set for the hearing, but the committee asked Cook and Comey to reply by Feb. 24.
An Apple spokesperson was not immediately available for comment about Tim Cook's plans.