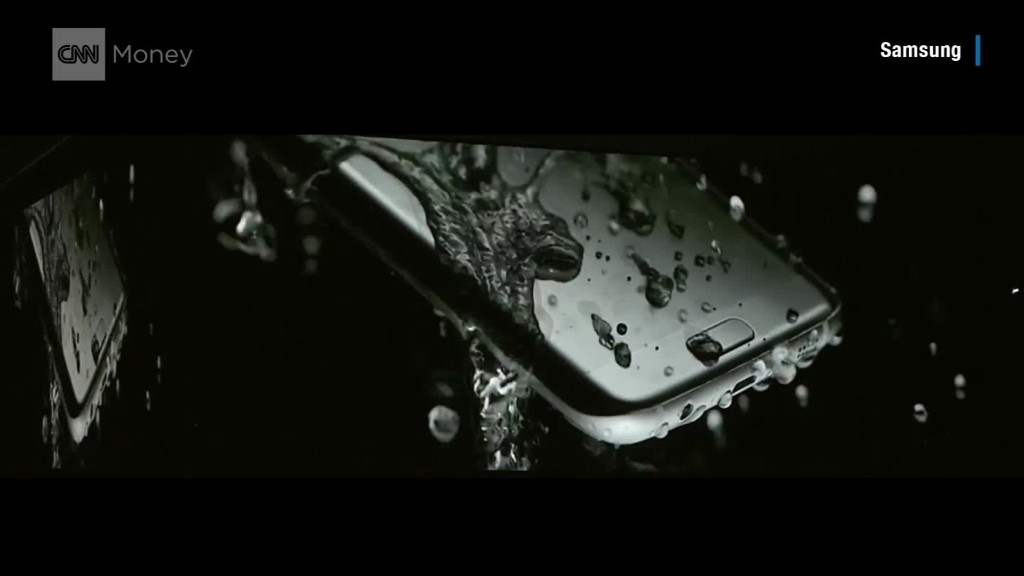 Samsung showed off its newest Galaxy S smartphones on Sunday during Mobile World Congress in Barcelona.
With the S7 and S7 Edge, Samsung is doing what it should have done years ago with its flagship Galaxy brand: Sell solid, eye-catching phones with competitive hardware and software features.
The company went half-way with this strategy in 2015 with the S6 and S6 Edge. The models were sleek and beautifully designed, thanks to an all-new aluminum and Gorilla Glass body. But their battery capacities were smaller. The phones were no longer water resistant. And in an effort to push people to use cloud storage, Samsung took away the ability to add memory.
Luckily for fans, these features are back. The S7 and S7 Edge do a better job of balancing good looks and customer friendly features, but they're still not perfect. Here are the highlights.
Design
The S7 and S7 Edge look like refined versions of their predecessors. They're flatter because the rear camera no longer juts out.
The S7 has a 5.1-inch screen, like the S6. But Samsung gave the S7 Edge a bigger display -- 5.5-inches -- without increasing the size of the phone significantly. In fact, the S7 Edge is now a bit smaller than the iPhone 6S Plus, despite the fact that it has the same screen size.
Related: Samsung debuts its first VR camera, the Gear 360
Samsung has also made the curved screen edges twice as wide as before, making it easier for people to read their messages or the news.
Both screens feature a new "always-on display" mode so that information such as date, time and notifications are visible without having to unlock the phone.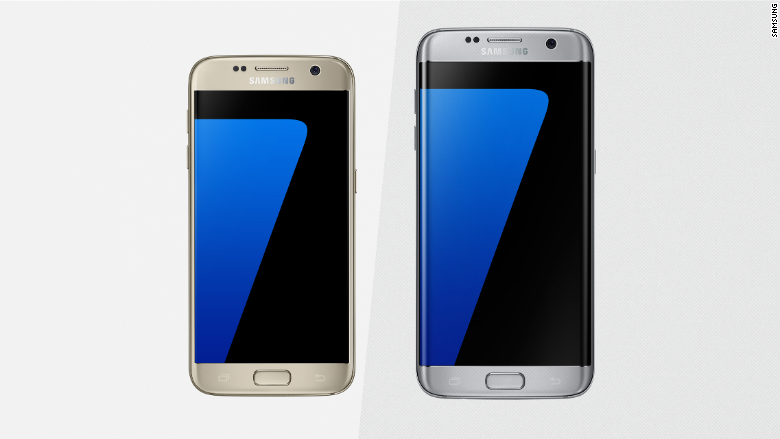 Features
In the U.S. the Samsung Galaxy S7 and S7 Edge will come with 32 GB of storage. The expandable memory slot is built into the SIM card tray, and Samsung says up to 2 TB can be supported.
As rumored, both are dust- and water-resistant (up to five feet for half an hour).
Related: 6 cool products to expect from Samsung in 2016
Gamers may like the new Do Not Disturb feature that prevents calls from interrupting playtime, as well as a new battery conservation mode that changes frame rate and other qualities to use less power. Recording and uploading game play videos are now options too.
Battery life
Batteries in the S7 and S7 Edge are 3,000 mAh and 3,600 mAh respectively, and cannot be removed.
The S6 and S6 Edge by comparison had a 2,550 mAh and 2,600 mAh battery, while the S5 had a 2,800 mAh battery.
Camera
If you find yourself taking a lot of low-light photographs and videos, you might appreciate the fact that the cameras on the S7 and S7 Edge can take in even more light than before -- going to an f-stop of 1.7. The widest aperture for the S6 was 1.9.
In a press demonstration, the cameras also seemed to require a noticeably shorter amount of time to focus on objects than the iPhone did.
Price and colors
Pre-orders begin Tuesday. Anyone who pre-orders will receive a free Gear VR. Sales at major wireless retailers in the United States start March 11.
All the major carriers are offering deals for the new phones. Verizon (VZ) hasn't set a specific price yet, but will give its customers an extra 24 GB of data every year "for life." AT&T has set the starting price for the S7 at $23 a month for 30 months. And $27 a month for the S7 Edge.
T-Mobile (TMUS) says the S7 will cost $670, or about $28 per month over two years. The S7 edge will cost $780 or about $33 per month. For people who pre-order, the carrier is also offering a free Samsung Gear VR, six VR games, and year of Netflix (NFLX).
Not to be outdone, Sprint (S) says it will offer customers the ability to buy or lease one of the new phones and get a second device for half the price.
The S7 will come in "Black Onyx" and "Gold Platinum." The S7 Edge will also come in "Silver Titanium."