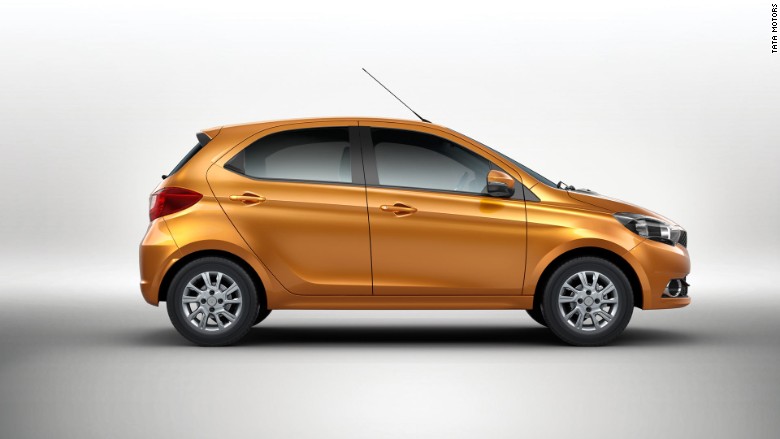 Tiago is in and Zica is out.
Tata Motors (TTM) announced Monday it renamed its new hatchback car Tiago after executives decided they didn't want the former name -- Zica -- to remind buyers about the Zika virus.
The Indian car company had to scramble to rename the car ahead of its launch. It held an online competition asking people to suggest names. It received over 37,000 suggestions, but shortlisted just three: Tiago, Civet and Adore.
"Tiago" is a male name with Portuguese origins. It translates to James in English.
The World Health Organization declared earlier this year that the Zika virus was a "public health emergency of international concern" because it has been linked to severe birth abnormalities. The mosquito-borne virus has spread to dozens of countries and territories in the Americas.
India, which is home to 1.3 billion people, is particularly susceptible to mosquito-borne illnesses. Dengue fever, a close relative of Zika, is common in the country.
In the past, automakers have occasionally chosen names for cars that did not translate well across languages and cultures. The most infamous example is Chevrolet's Nova, because in Spanish, "no-va" means "won't go." Despite the name, the car sold relatively well in Latin America.
Tata, the owner of Jaguar Land Rover, had already publicized and promoted the name Zica before deciding to change gears.