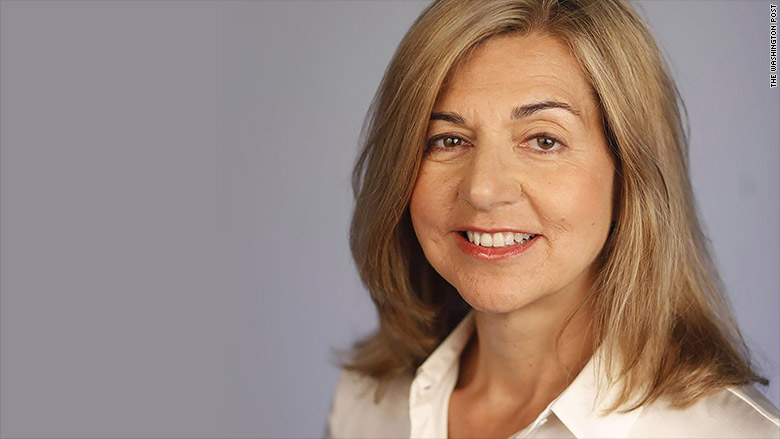 Margaret Sullivan, who has served as public editor of the New York Times since 2012, will join the Washington Post as a media columnist later this year.
In an announcement of the hire on Monday, the Post called Sullivan "a superb journalist" who is "overflowing with story ideas about the rapidly changing media environment."
The paper said she will have a " "broad mandate to cover media through a variety of formats, everything from a column to blog posts off the news to deeply reported stories," but the "centerpiece of her work will be a weekly column."
The Post didn't specify what day of the week Sullivan's column will be published.
Sullivan joined the Times in 2012 after serving as editor and vice president of the Buffalo News. The fifth public editor at the Times, Sullivan held the position longer than anyone else before her.
Related: Top NYT editor calls San Bernardino social media report a 'really big mistake'
Her three-and-a-half year tenure was also arguably the most celebrated. Sullivan has been praised for her sharp and candid analysis of ethical and journalistic questions surrounding the Times' coverage. Her columns and blog posts were both succinct and incisive, and her conclusions often damning.
In July, Sullivan called the Times' bungled coverage of Hillary Clinton's State Department emails "a mess." Last month, she ripped the Times for its limited coverage of the water crisis in Flint, Michigan.
In a memo on Monday, Times publisher Arthur Sulzberger Jr. said Sullivan "ushered the position into a new age."
Sullivan said in December that she planned to leave the Times in August, when her contract was due to expire. But the Post said she will be joining its ranks in the spring, leaving the Times with a vacancy that was earlier than expected.
Sulzberger said the Times will name a successor "very soon."
Related: Gwen Ifil scolded by PBS ombudsman for 'inexcusable' tweet
Sullivan brings more clout to the Post's media coverage. Erik Wemple will continue to man his media opinion blog on the Post's website, while Sullivan's work will join the Post's "Features" section.
For years, the Post's media column boasted another high-profile byline: Howard Kurtz, who is now a host and commentator on Fox News.
Sign up for the Reliable Sources newsletter
Just last month, the Times named Jim Rutenberg as its new media columnist, filling a vacancy left by last year's death of David Carr.