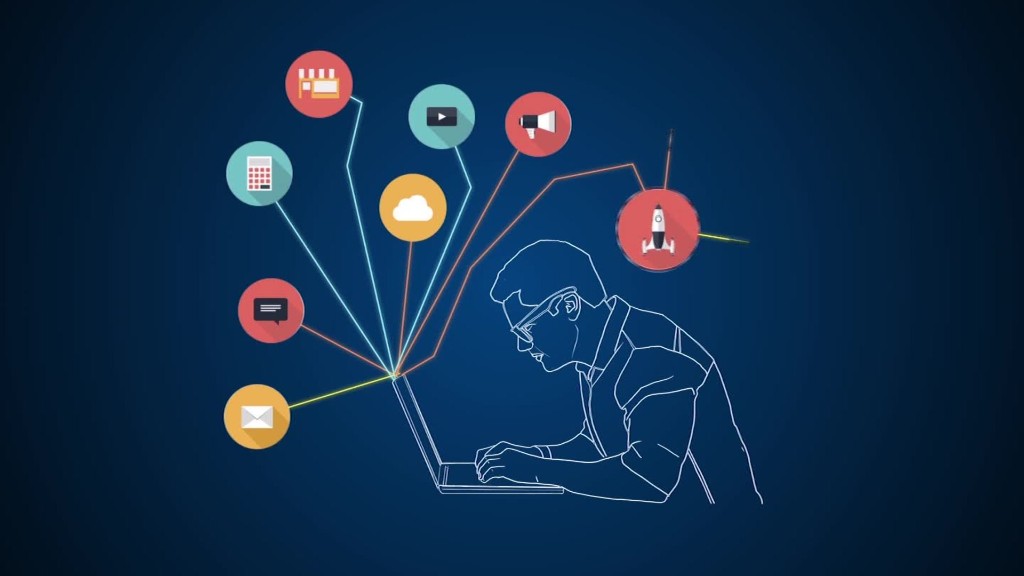 Artificial intelligence will eventually solve some of the world's biggest problems -- but it'll take some smart humans to get it there.
Quoc Le, a software engineer at Google Brain, is one such human.
Google Brain focuses on "deep learning," a part of artificial intelligence. Think of it as a sophisticated type of machine learning, which is the science of getting computers to learn from data.
Deep learning uses multiple layers of algorithms, called neural networks, to process images, text and sentiments quickly and efficiently.
The idea is for machines to eventually be able to make decisions as humans do. But we're far from that point today, according to a recent Quora post by Andrew Ng, a cofounder of Google Brain.
Related: She's recycling carbon dioxide and reducing oil dependence
Launched in 2011, Google Brain was originally an initiative within the secretive, futuristic Google X division. It has since graduated and is now housed in the company's research department. While Google publishes research from Brain, it remains relatively tight-lipped about the team's organizational structure. Google would not disclose how many work on the team today, citing that the teams are fluid.
34-year-old Le, who has a PhD from Stanford in computer science, has been working at Google Brain for 4.5 years.
"There's very few people in the world that actually understand how to get machines to learn and think," said Le, who is originally from Vietnam. "Deep learning is still new."
But as deep learning develops, people get more excited about its potential to tackle big problems like education or climate change. For example, using remote sensors, environmental data around the world can be tracked. Right now, that data is largely unprocessed, but deep learning could be used to understand patterns and point to solutions.
"I'm confident deep learning isn't going to 'plateau' anytime soon and that it'll continue to grow rapidly," Ng wrote on Quora. Ng now works as chief scientist at Baidu.
Related: Elon musk and tech heavies invest $1 billion in artificial intelligence
Alphabet (GOOG) -- the parent company of Google -- has integrated Google Brain technology into some of its own services. Speech recognition technology in its Android operating systems and improved photo search capabilities originated at Brain.
Google open-sourced its deep learning code, TensorFlow, to the public in a bid to help accelerate the development of artificial intelligence. In 2014, it acquired DeepMind Technologies for $650 million in a bid to beef up its own AI expertise
According to CB Insights, startups working on deep learning and artificial intelligence have raised more than $950 million in the past five years.
Google Brain alum Olcan Sercinoglu is running one of those startups. A software engineer, Sercinoglu left Google Brain in 2014 to launch Scaled Inference.
The firm is working to bring machine learning to the masses with intelligent software. It hasn't launched its product yet, but just a few months after incorporating, Sercinoglu closed $13.6 million in funding from investors like Tencent Holdings, SV Angel and Khosla Ventures.
He credits Google Brain -- which is known for its cutting-edge work -- for helping him complete such a successful round.
Related: 6 tech founders shaping our future
"I think having worked at Google Brain was a big factor," he said, adding that deep learning and neural networks are just one aspect of the technology his firm is developing.
Sercinoglu, 34, spent one year working on the Google Brain team, but nearly 10 years in other departments at Google. He interned at the company in 2001, working under Jeff Dean. Dean, a senior fellow at Google, was one of the original research partners behind Google Brain.
"Even back then, we were working on brains -- but that had nothing to do with machine learning," Sercinoglu told CNNMoney.