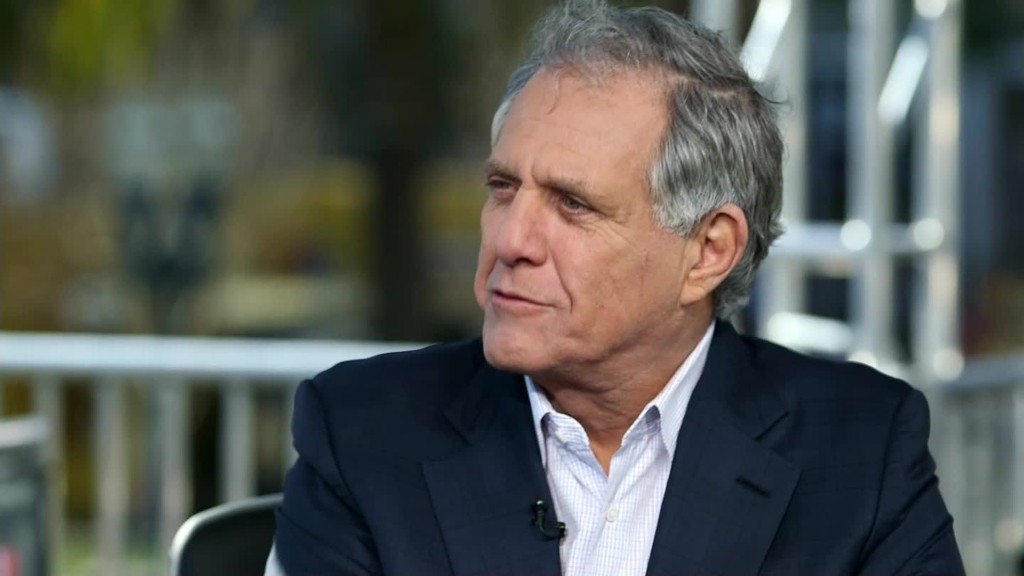 Media conglomerate Viacom plans to sell a minority stake in the company's Paramount film studio, CEO Philippe Dauman said Tuesday.
Dauman made the announcement at a media conference in New York. The company immediately followed that up with a press release.
"We have received indications of interest from potential partners seeking a strategic investment in Paramount Pictures and I have decided to pursue discussions with a select group of potential investors," Dauman said in the release.
During his presentation at the media conference, he said that Viacom hopes to close the deal by June -- the end of its fiscal third quarter.
Shares of Viacom (VIAB) rose as much as 7% before pulling back a bit.
Viacom, which also owns cable TV networks MTV, Nickelodeon, Comedy Central and BET, has struggled during the past few years.
Revenues and profits have suffered along with ratings for several of these TV networks. Paramount also hasn't had nearly as many box office hits as its rivals recently. "Zoolander 2" is the studio's latest flop.
Concerns about cord cutting in the cable industry aren't helping Viacom or other media companies for that matter.
But Viacom has underperformed competitors Disney (DIS), Fox (FOXA) and Time Warner (TWX) as well as its former corporate sibling CBS (CBS). (Time Warner owns CNN.)
Related: Viacom's sales and profit continue to slide
Dauman, who was recently named chairman of the company after longtime chairman Sumner Redstone stepped down, has been criticized by investors for the company's lackluster performance.
Redstone's daughter Shari had said she did not want Dauman to replace her 92-year old father -- who has been accused by a former girlfriend in a lawsuit of no longer being mentally competent enough to make his own decisions.
So selling a piece of Paramount may be the first of several moves by Dauman to try and silence Shari Redstone and numerous other skeptics.
Investor Mario Gabelli tweeted that a Paramount joint venture is a "logical first step." He added that another media partner could "bring in cash and digital distribution know how."
Gabelli's firm, GAMCO Asset Management, owns a stake in Viacom and several other big media companies.
Viacom did not say which strategic partners it was speaking with.
But it's worth noting that Time Warner, which also owns Warner Bros., and smaller film studio Lionsgate (LGF) both moved to their highs of the day following Dauman's announcement.
Viacom may have many options for Paramount partners outside of Hollywood. The studio also could bounce back this year thanks to sequels for "Star Trek" and "Teenage Mutant Ninja Turtles" that are due out this summer.
Streaming video titans Amazon (AMZN) and Netflix (NFLX) have both been expanding their own content operations -- for both TV and movies.
Chinese conglomerate Dailan Wanda recently announced plans to buy U.S. film studio Legendary Entertainment. Dailan Wanda controls movie theater chain AMC (AMC) as well.
And Chinese e-commerce giant Alibaba (BABA) has made it no secret that it has global aspirations in the media business.