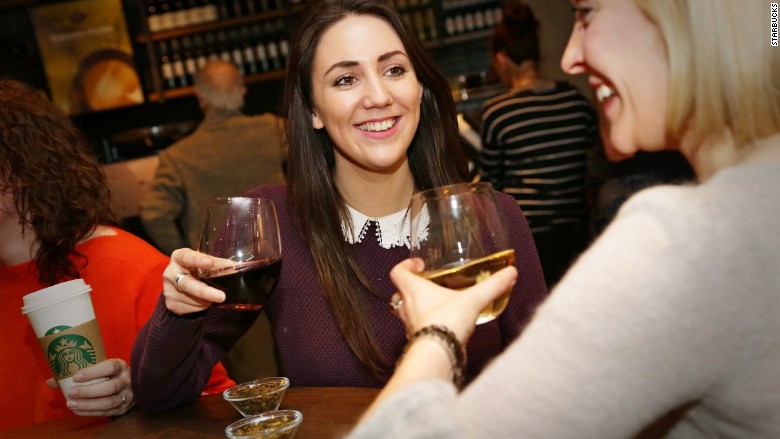 Utah residents may soon be able to sip more than coffee at Starbucks.
The coffee company confirmed that it has taken steps to begin serving alcohol in five of its Utah stores.
Starbucks (SBUX) has been growing the number of its "Evenings" stores, which serve alcohol and tapas. There are currently about 250 Evenings stores in the U.S.
Starbucks' liquor license was approved on Tuesday by the Utah Department of Alcoholic Beverage Control.
While the license covers additional stores, Starbucks would need to have them approved by the state, which controls the sale of alcohol.
Related: Starbucks is now serving alcohol at 70 locations
As part of the Utah license requirement, 70% of Starbucks' sales must come from something other than alcohol.
Vickie Ashby of the DABC said Starbucks still needs local approval for some of the Evenings locations but said most of the state-level requirements have been met.
Starbucks didn't comment on the roll-out date for the specialty stores.