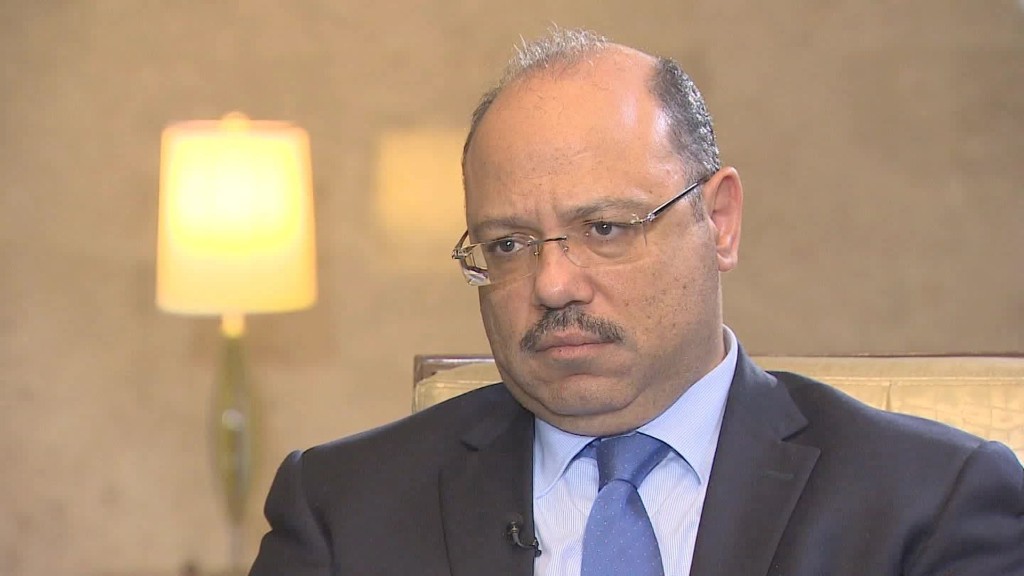 The downing of a plane over Egypt late last year delivered a big setback to the country's economic recovery plan.
Egypt was trying to rebuild its tourism industry after the Arab Spring protests in 2011 scared off millions of visitors.
But the bomb on a Russian jet over the Red Sea resort of Sharm el-Sheikh in November caused another slump in tourist numbers.
"We are in agreement that this is a shock," Egypt's finance minister, Hany Kadry Dimian, said in an interview with CNNMoney.
The Egyptian government was doing all it could to reassure the international community that the country was safe.
"There is a negative impact, no doubt. But we hope that we will make it as short lived as possible," he added.
Before the terrorist attack, Egypt was hoping its economy would grow by about 5.5% in 2016.
Dimian has been forced to downgrade that target by more than a full percentage point as visitor numbers dropped to 9.3 million last year. Egypt attracted a record 14.7 million tourists in 2010, the year before the Arab Spring.
The country remains under intense security with President Abdel Fattah el-Sisi often criticized for his crackdown on domestic political opposition.
Related: Egypt can't rely on Saudi Arabia for help
The political and economic uncertainty has kept pressure on the Egyptian pound, with the country's central bank defending the official exchange rate of 7.73 to the U.S. dollar versus a black market rate of 9.
The central bank recently closed four foreign exchange companies for allegedly facilitating black market trade in the currency.
Watch CNNMoney's interview with Hany Kadry Dimian above.