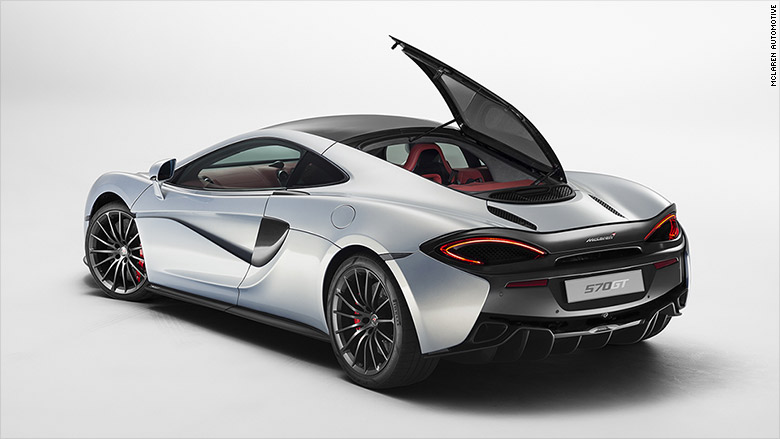 We've all been there. The weather's nice, your bags are packed and you've got your Ferrari or Lamborghini two-seat supercar ready to go for a weekend getaway
But, um, where do you put all the luggage? I mean, really. That little space in the nose will barely fit your toiletries kit and the back is all taken up with an engine.
The upstart British supercar maker McLaren has your answer. At the Geneva Motor Show next week, McLaren will unveil the 570GT, a 562-horsepower exotic sports car with a 3.4 second zero-to-sixty time, 204 mile per hour top speed and a full 13 cubic feet of luggage space. You could even pack extra pajamas.
The new model is based on the McLaren 5070S sports car, which has less than half the cargo space. The 570GT still isn't exactly a family sedan. It's got two seats with a 3.8-liter turbocharged V8 right behind them.
McLaren designers altered the 570's roofline to create a bigger space above and behind the engine that can fit a reasonable amount of baggage. The space is accessed through a side-opening glass hatch.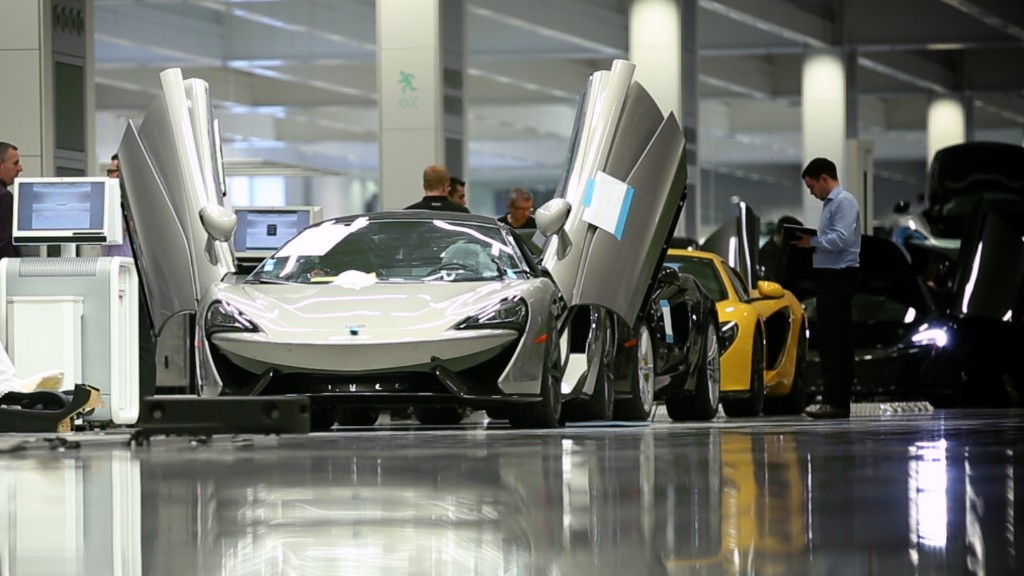 Compared to the pure performance version, the seats in the 570GT are extra-luxurious with standard full leather. Even the door sills have been redesigned to make it easier to get in and out. (Getting in over the extra-wide door sills in many low-slung exotic cars calls for awkward, splay-legged twisting. It takes practice to pull it off with elegance.)
The doors, which still open upwards like a proper exotic car, have been designed to close more quietly. Even the Pirelli tires have a special patented tread design that hushes road noise so you can drive in peace. The exhaust system has also been changed slightly to quiet the engine sound, so it's easier for occupants to hear the available 12-speaker Bowers & Wilkins stereo.
Since this is a car for long distance trips, the suspension has been retuned with a bit more emphasis on ride comfort, and even the steering has been toned down a little to respond just a little less quickly. That makes straight-line driving more relaxing.
If the driver does want to raise the excitement level, drive mode settings for Sport and Track are available along with the normal Comfort setting. Just because you're comfortable doesn't mean you should be be bored.
When the 570GT goes on sale later this year prices will start at about $200,000.