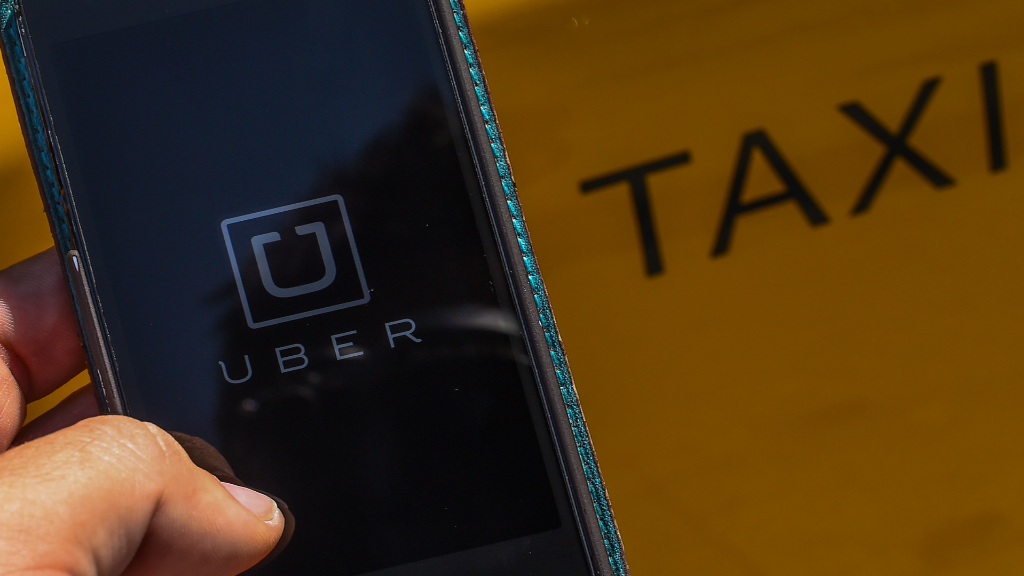 Uber has introduced a motorcycle taxi service in the congested streets of Bangkok.
The move is an effort to counter what rival ride-hailing apps are doing -- competitor Grab already offers a motorcycle option in the Thai capital, called GrabBike.
It isn't Uber's first go at motorcycles. In 2012, the company launched a moto-taxi option in Paris for a few weeks as a short-term experiment. It hasn't tried another motorcycle feature until the Bangkok one, which it has designed for cities in developing countries like Thailand, according to spokesman Karun Arya.
"Two-wheel transportation is a form of mobility for millions and millions of people," he said.
Motorbike rides can now be requested like any other Uber taxi on the app in three central Bangkok neighborhoods, and the driver will even show up with a helmet for the passenger.
Related: Uber competitor says its drivers will own the company
"Motorcycles are part of the commuting culture in Thailand," Douglas Ma, Uber's head of Asia expansion, said in a statement. He suggested the new service would "create tens of thousands of flexible work opportunities for Thais."
Fares start at 10 baht (28 U.S. cents), and cost an additional 3.50 baht for each kilometer and 0.85 baht per minute for every ride -- cheaper than the car service.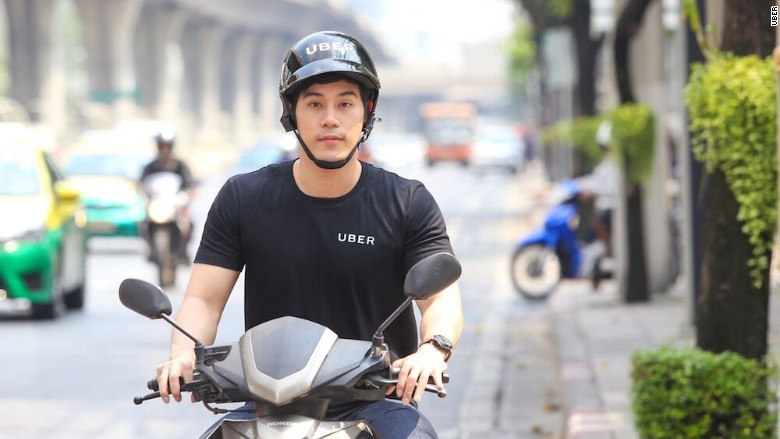 Bangkok residents reported varying degrees of success at finding available motorcycle taxis in the city after the feature launched Wednesday, ranging from a few minutes away to none at all. Uber declined to comment on how many motorcycles are available through the app.
The startup said it has plans to roll out the motorcycle service in other cities in the near future, but it wouldn't specify which ones.
Related: Uber is losing $1 billion a year in China
The taxi-hailing app is in over a dozen Southeast Asian locations, including Bali, Ho Chi Minh City and Singapore.
Uber launched in Thailand in 2014 and has hit a couple of bumps along the way. In December 2014, the country's transportation director said that the company's cards had not been properly registered, that some drivers had improper licenses and that the rates were not approved.
The company also ceased operations in Phuket, a popular vacation destination, early last year.