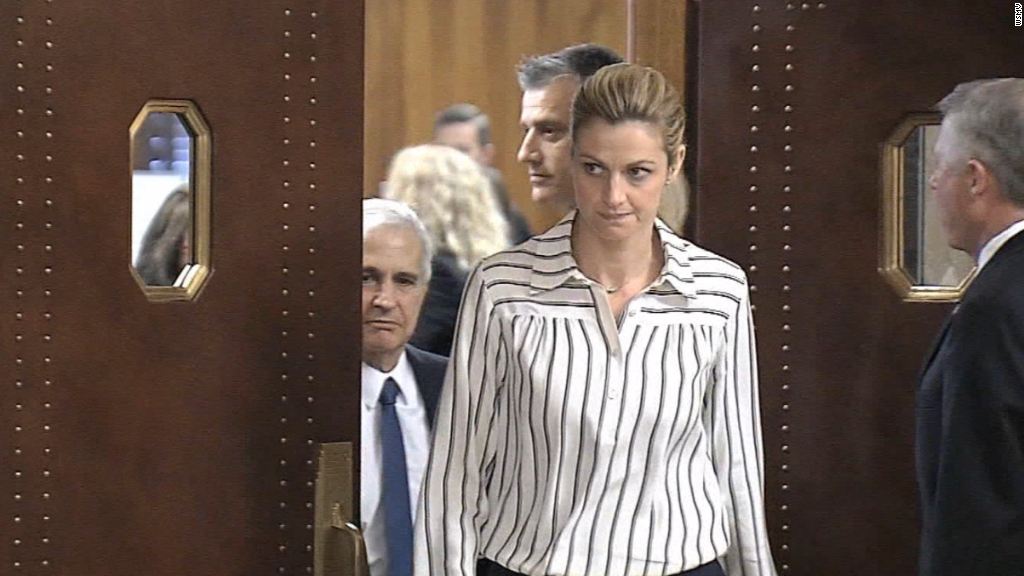 Erin Andrews' legal battle over a serial stalker who recorded her while nude through a peep hole began more than four years ago, when the sportscaster's career was in a different place.
She was a glamorous rising star at ESPN at the time.
The stalker, who posted videos of her nude on the Internet, didn't just humiliate her. He traumatized her.
In her own words, Andrews once said, "I need to find my smile again."
Her father, Steve Andrews, told a Nashville jury on Wednesday that his daughter is a "shell" of her former self.
"She's afraid. She's afraid of crowds, afraid of people," he said. "She doesn't trust anymore."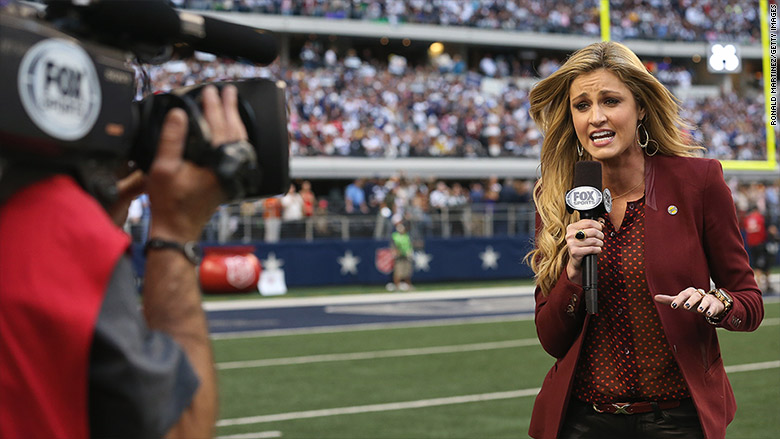 Andrews, who is now a reporter for Fox Sports, is seeking $75 million in a lawsuit against a Nashville Marriott hotel and the man who recorded her during her 2008 stay there. The trial resumed Thursday in Nashville.
The lawsuit was originally filed in 2011, when Andrews was still a reporter at ESPN.
Related: Erin Andrews' $75 million stalker trial underway
Andrews, 37, joined ESPN in 2004, covering a variety of sports -- from hockey to baseball -- before taking on a role geared around college football.
She gained a high profile during her eight years at the sports media empire -- due in part to her appearances on ABC, which like ESPN is owned by Disney.
The nude peep hole videos surfaced in 2009. A man named Michael David Barrett had recorded Andrews while staying in adjacent hotel rooms at both the Nashville Marriott and a Radisson in Milwaukee.
Barrett tried unsuccessfully to sell the footage before he posted it online. He was sentenced to two-and-a-half years in prison in March 2010.
Andrews told USA Today at that time that ESPN was where she "always wanted to be." She also acknowledged that the nude recordings had left her traumatized.
"Everybody at ESPN knows I need to get happy again," she said. "I need to find my smile again. I need to get excited. I had the wind knocked out of my sails. I didn't get a choice about it at all. The other thing: I'm going to have to live with this forever. These video images are going to be on the Internet forever."
Despite the incident, her career continued to flourish.
That same month, Andrews debuted as a contestant on ABC's "Dancing with the Stars."
A new contract with ESPN in the summer of 2010 gave Andrews roles on "College GameDay," a signature ESPN program that airs on Saturday mornings during college football season, and ABC's "Good Morning America."
Two years later, Andrews and ESPN parted ways. In July 2012, she joined Fox Sports, where she initially hosted a college football pregame show.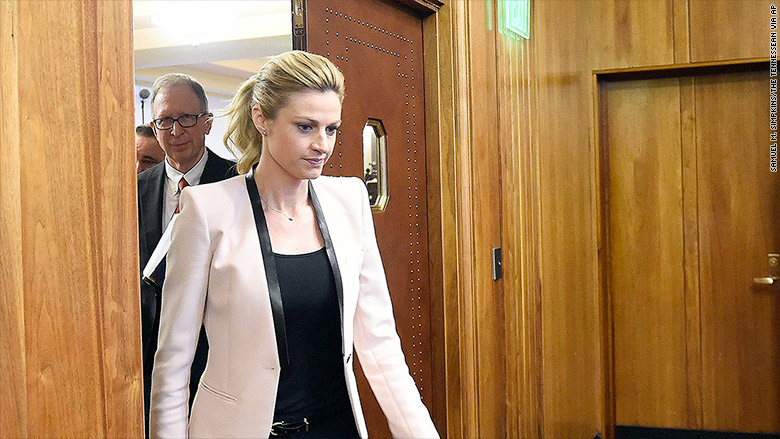 Andrews took on a pair of new roles in 2014. She shifted from college to professional football coverage, replacing longtime broadcaster Pam Oliver as Fox's top NFL sideline reporter, and she re-joined the Disney corporate family as a co-host of "Dancing with the Stars."
Andrews' lawsuit was filed against Barrett, as well as the owner and management company behind the Nashville Marriott. Her attorney alleges that the hotel's staff was negligent because someone told Barrett which room Andrews was staying in.