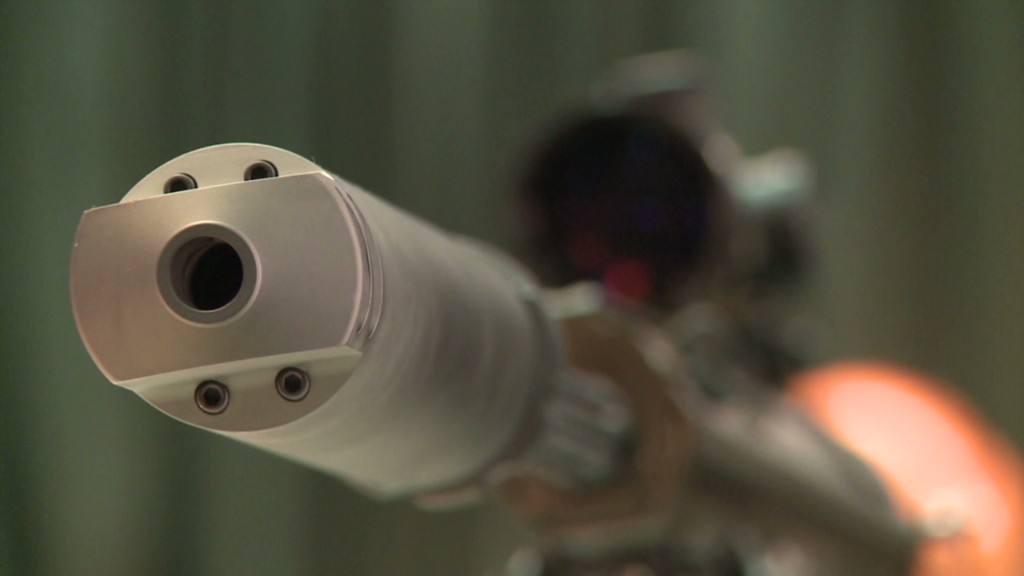 Tennessee just named its state rifle: the .50-caliber Barrett, one of the most powerful rifles in the world.
The Barrett Model 82A1 now shares state symbol status alongside the mockingbird, the tomato and the raccoon.
"We are incredibly honored," said Chris Barrett, company president. "We're bringing pride and honor to our state."
The rifle was invented in Tennessee in 1982 by his father Ronnie Barrett, who was a photographer working out of his garage at the time, and is now the company's CEO.
"I wanted what I thought would be the ultimate firearm, which would be a .50-caliber rifle," Ronnie Barrett said in a 2014 interview with CNNMoney. "One did not exist, so I just made one."
Related video: Building the Barrett, one of the world's most powerful rifles
The rifle is available to civilians in most parts of the U.S., though it faces restrictions in places like California and New York. It costs from $8,000 to $12,000 and is manufactured in Murfreesboro, Tennessee, at a facility that employs 120 people.
The Barrett bill, which was passed by state legislators on Wednesday, was introduced by Rep. Micah Van Huss, a former Marine who used the Barrett during at least one of his tours in Iraq and Afghanistan.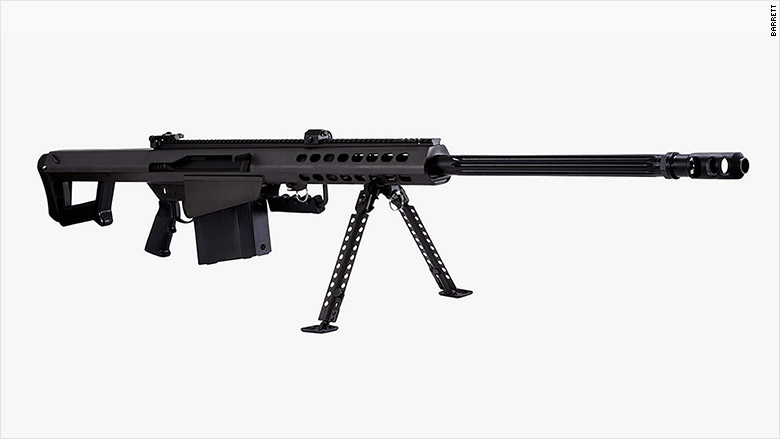 Senator Mae Beavers, a sponsor of the bill, said the Barrett is the most appropriate choice, since one of Tennessee's famous residents, congressman and Alamo war hero Davy Crockett actually used a Kentucky long rifle.
"Thank God that we have this gun that has saved a lot of lives and defended our country against those that would try to harm us," said Beavers.
Tennessee is the seventh state to designate a gun as a state symbol, according to The Washington Post.
Such designations are a relatively new phenomenon. Utah became the first state to do so in 2011 when it named the Browning M1911 pistol, designed by Ogden native John Browning, as its state gun.