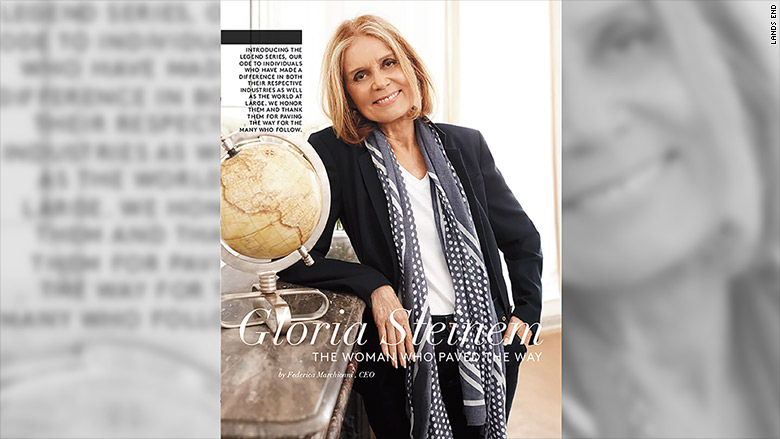 Lands' End has dropped Gloria Steinem from its spring catalog after some customers expressed anger that the clothing maker featured her.
In a statement on Facebook (FB), Lands' End said that "some customers were troubled and concerned that we featured an interview with Gloria Steinem in a recent catalog."
"It was never our intention to raise a divisive political or religious issue, so when some of our customers saw a recent promotion that way, we heard them," said Lands' End. "We sincerely apologize for any offense."
Land's End CEO Federica Marchionni interviewed Steinem inside the catalog, some of which are still in circulation. But new spring catalogs are being printed without Steinem.
In the interview with Marchionni, Steinem talks about the challenges of women in the workplace and the difficulties in achieving equality for women.
After the catalog came out, there was an outcry from anti-abortion activists. Conservative blogger Michelle Malkin also lambasted the retailer for featuring Steinem, a leading advocate for women's rights since the 1960s who founded Ms. Magazine and was was awarded the Medal of Freedom in 2013 by President Obama.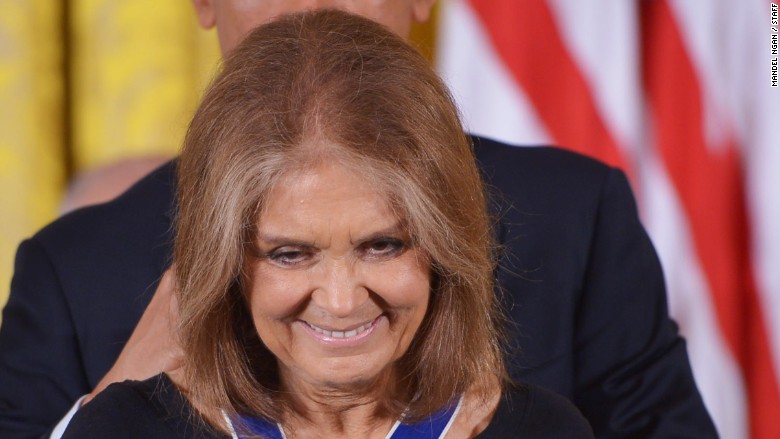 "Women's equality is controversial? I'll have to shop elsewhere," said Twitter user @cfoleypilsner.
Steinem, who is currently on a speaking tour in the U.K., was not available for comment.
Related: Hollywood is a 'white boy's club' says study
"We were surprised by the protest," said Jessica Neuwirth, president of the ERA Coalition, where Steinem is a board member. "The vast majority of Americans who support the ERA understand that constitutional equality for women is a fundamental human right."