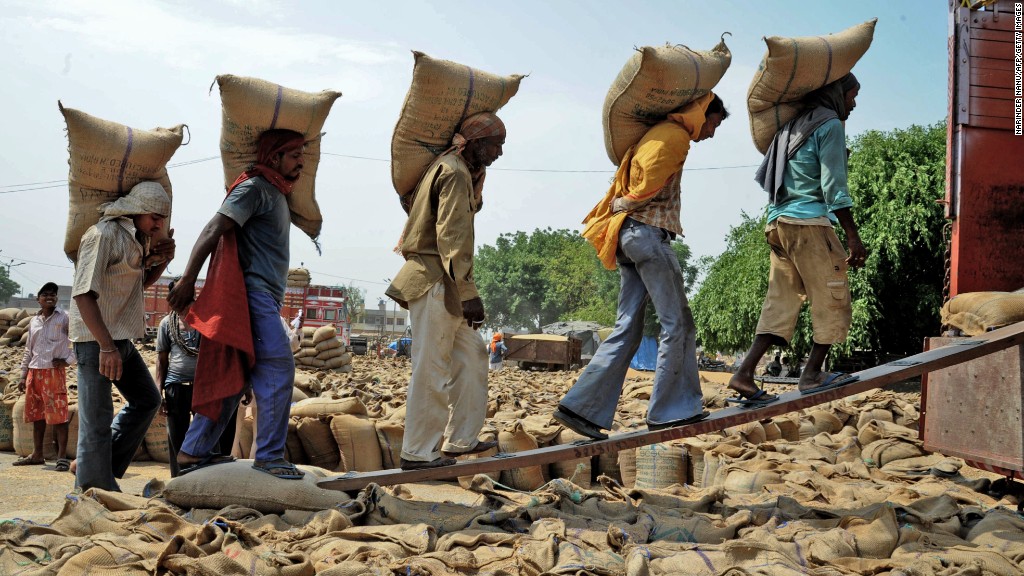 Roughly 100 Indian financial officials have spent the past week locked in a basement in New Delhi.
Why? They are working to prepare and print thousands of copies of India's budget under conditions designed to ensure absolute secrecy ahead of the official release on Monday.
While the measures are unorthodox, Indian officials boast that the budget has never been leaked.
The process starts months before the Indian government releases its spending plans for the year. But the finance ministry really kicks into high gear roughly 10 days before the final document is presented.
That's when employees gather for a traditional ceremony where halwa, a much-loved sugary dessert, is served out of a massive vessel. The finance minister typically attends the event, which signals the start of a quarantine period for officials who have been selected to print the budget.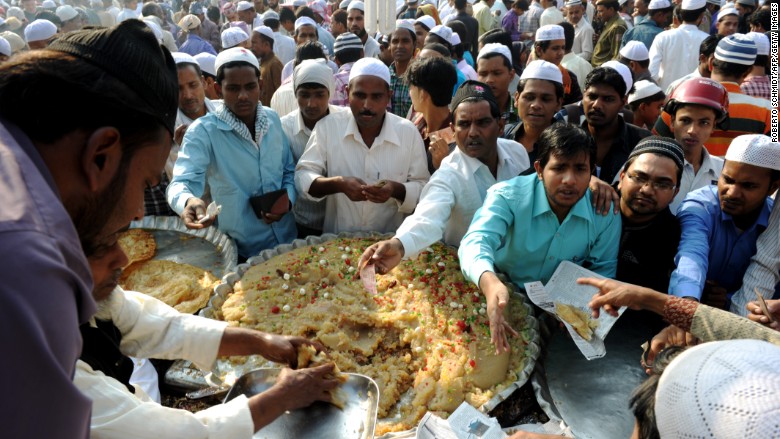 Related: Delhi's fight for clean air
The officials -- many of them volunteers -- then descend underground into a world of silence. Over the next nine days, they will be prohibited from leaving their subterranean workshop, which is locked for the duration.
Security is tight during the "lock-in," and the offices are largely made off limits to other members of ministry staff.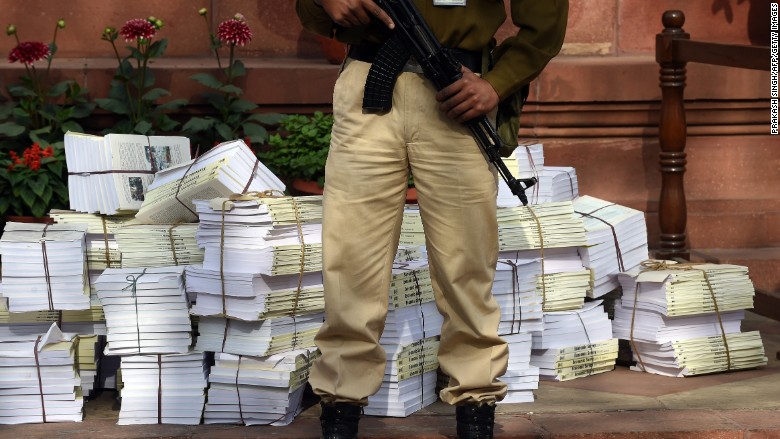 The workers have no contact with their families. They eat and sleep in the workshop. "These officers will gain touch with their near and dear ones only after the Union Budget is presented," ministry documents stipulate.
After the printing process is completed, the budget is officially presented on the final working day of February. The main document is preceded by a smaller budget that sets out funding for the nation's vast railway system.
Related: Bulls and bears in India
On Monday, Finance Minister Arun Jaitley will complete this year's ceremony, carrying the budget to parliament in a special briefcase used for the occasion. There, he will brief lawmakers, and copies of the budget will be distributed.
And the workers will finally get to go home.