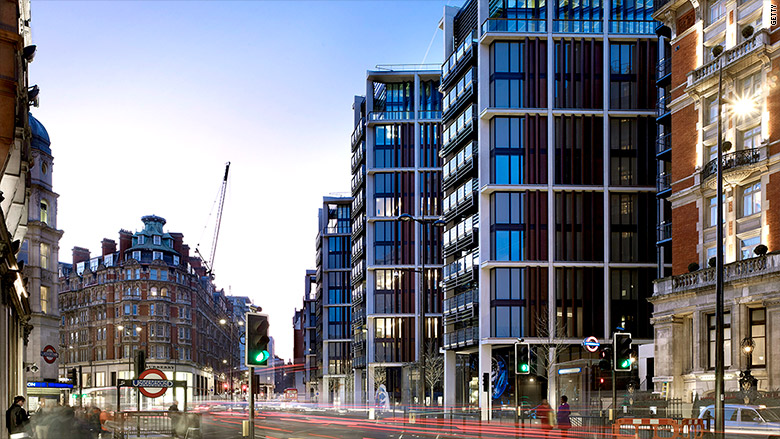 You ain't seen rich until you've seen London!
Data published Friday shows an area of inner west London is the most prosperous part of Europe by a long shot.
The area encompasses Buckingham Palace, Big Ben, Notting Hill and the City of London financial district.
Based on GDP per head, this part of London is 5.4 times wealthier than the European Union average, once the difference in price levels between countries is taken into account.
European data show west Londoners on average account for £116,800 ($162,200) in GDP per year.
The neighborhoods included in this region are: City of London, Westminster, Kensington & Chelsea, Hammersmith & Fulham, Camden and Wandsworth.
However, it's worth noting that the figures are inflated by people who live in the suburbs but commute to work. These workers lift the overall economic output of the area, but only residents are counted when per capita GDP figures are calculated.
Related: Middle class no longer dominates in the U.S.
The second richest region in the European Union is the Grand Duchy of Luxembourg. Residents in this area are 2.7 times richer than the average.
Luxembourg is a small city-state that has one of the highest national minimum wages in the world.
Meanwhile, the least prosperous region in the EU is Severozapaden, Bulgaria. The average resident has €8,200 ($9,000) in annual GDP.