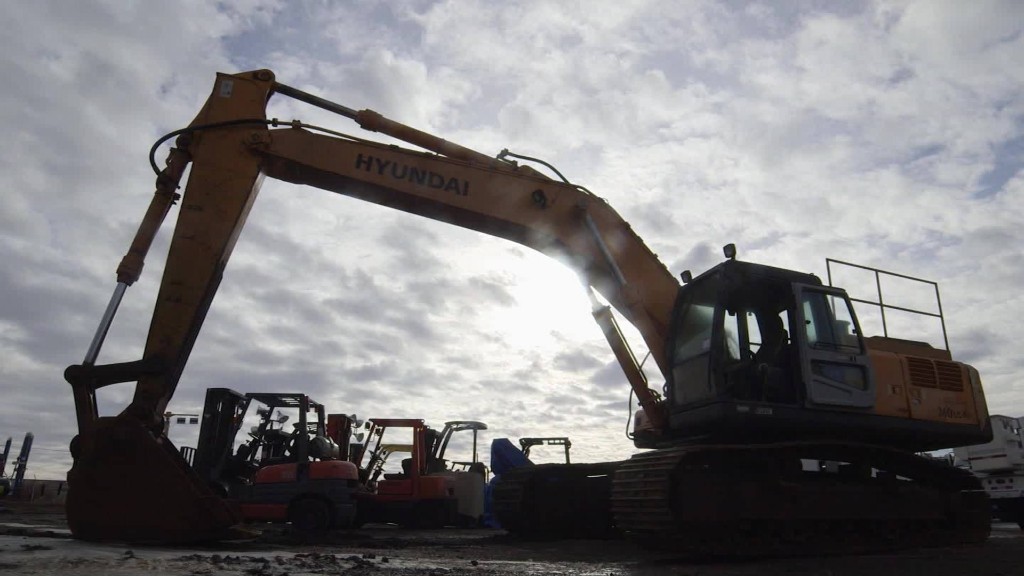 The lines outside the Calgary Food Bank keep getting longer.
Relying on charity is a new experience for many in the queue. Not long ago, they were convinced it would never come to this. But as oil prices keep dropping, a food hamper has become much more precious in Calgary, Alberta.
The province, which accounts for 80% of Canada's oil and gas production, is struggling to cope with the price rout.
The oil sector lost an estimated 40,000 jobs in 2015, according to the Canadian Association of Petroleum Producers. Including indirect job losses, that number rises to 100,000.
Unemployment in Alberta jumped to 7.4% in January, from 4.5% just a year ago.
The Calgary Food Bank is just one of many charities dealing with a growing number of people in need. Demand for their services is double that of last year, according to James McAra, the food bank's CEO.
Related: World's top oil producers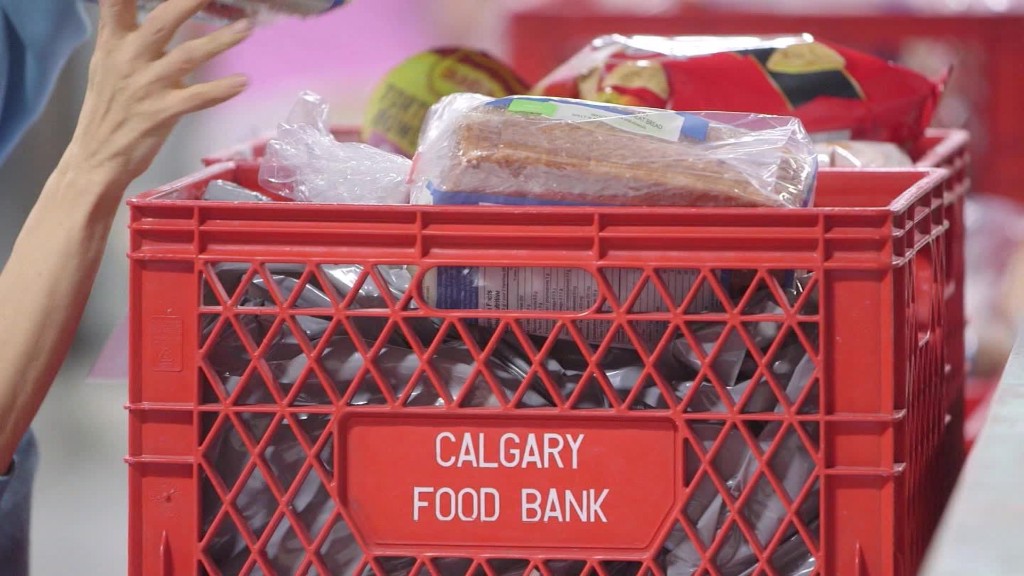 Jaafer Khani, 25, had just began what he hoped would be a lucrative career in the energy industry when Alberta's oil sector started going bust. He worked for a few months, but his job prospects collapsed with the price of oil.
"I applied everywhere, looked into different sources, networked, went to events...but it really has been a struggle," he said. Khani is now back at his student job off the oil patch doing whatever he can to pay off his student loans.
Julie Kemp, an adviser at recruiting and career coaching practice BluEra, said she's getting more calls from clients. Many are scared, but some are also ready to move on from traditional jobs in the oil industry.
Kemp is telling clients to leave their comfort zone. To restore its success, Alberta needs to avoid "putting all our eggs in one basket" by developing its resources responsibly and building businesses, she said.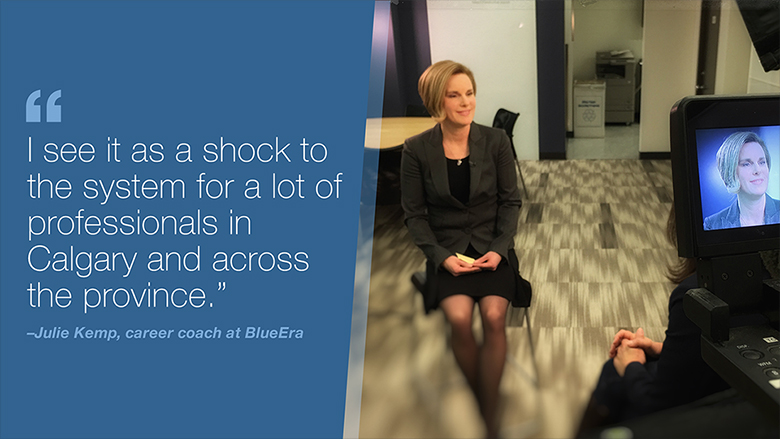 The oil crisis is becoming visible in Calgary. Larry Graham, who runs an auction yard, said people and companies are putting equipment up for sale as the price of oil plummets. A veteran of the boom and bust oil economy, Graham said the crisis looks worse this time around.
Trucks and heavy equipment are piling up in his yard. "It may be before it's done, the worst one they've ever had," he said.
Related: Inside North America's best shale oil patch
Each drop in the crude price resulted in thousands of job losses, and cut billions in investment. "Nobody imagined it was going to be this weak at the outset," said Martin King, research analyst with FirstEnergy Capital.
"Sizable portions" of North American supply are at risk, King said, and Canadian oil output is especially vulnerable.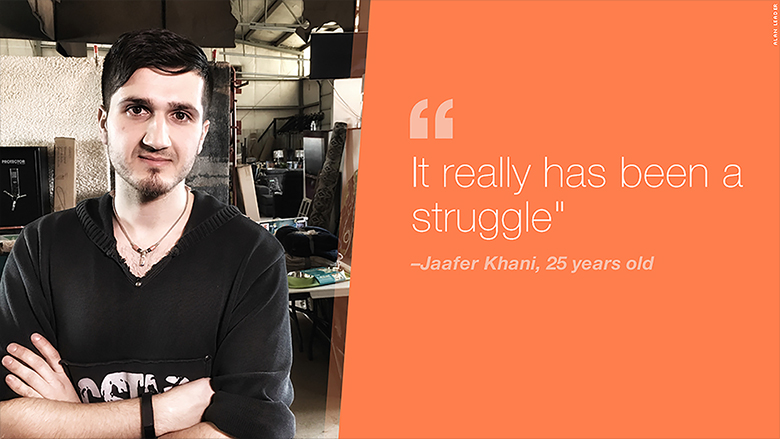 "Our cost structure is still definitely higher than in the U.S. and certainly the oil sands are making no money on anything produced," he said.
Crude prices have collapsed more than 70% in the last 19 months. OPEC countries stepped up production to near record levels, trying to squeeze higher-cost producers, such as the growing U.S. shale industry.
Canadian oil production is vulnerable not just because it's more costly but because Canada exports the majority of its oil to only one customer: The United States.
"Our only customer has become our biggest competitor and so whatever Saudis and others are attempting to do to the shale production in the U.S. we are kind of the unwilling victim in all of this," says Naheed Nenshi, Calgary's mayor.
"I think we've got beyond the point of just wishing for the price of oil to move to a certain level, to thinking hard about what our future is," he added.