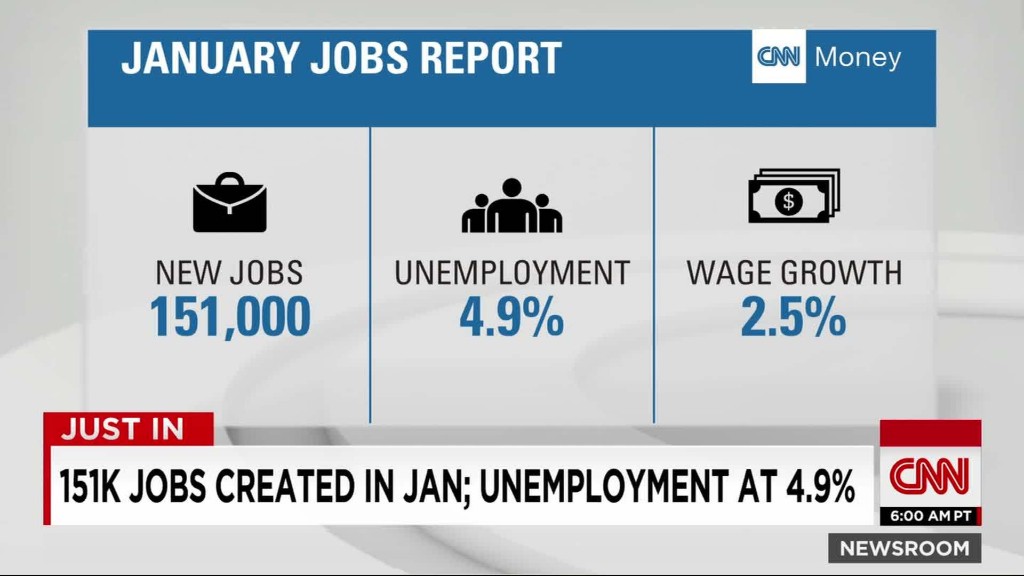 One percent growth never looked this good.
The fragile condition of the U.S. economy received an upgrade on Friday when the government said it grew at a 1% pace between October and December. That's up from an initial estimate of just 0.7% and should ease fears the U.S. is on the verge of slipping into a recession.
No, the economy is not going gangbusters. It remains under pressure from anemic global growth and a super-strong U.S. dollar that is slamming manufacturing.
Related: U.S. recession fears look overblown
And fourth-quarter GDP wasn't revised higher for "good" reasons. The government cited lower import demand and a surprise increase in inventories. The inventories build could end up stealing growth from the first quarter.
Still, the U.S. economy is widely believed to be in the midst of a rebound in early 2016. First-quarter growth is expected to rise to a decent pace of around 2.5% thanks to stronger consumer spending.