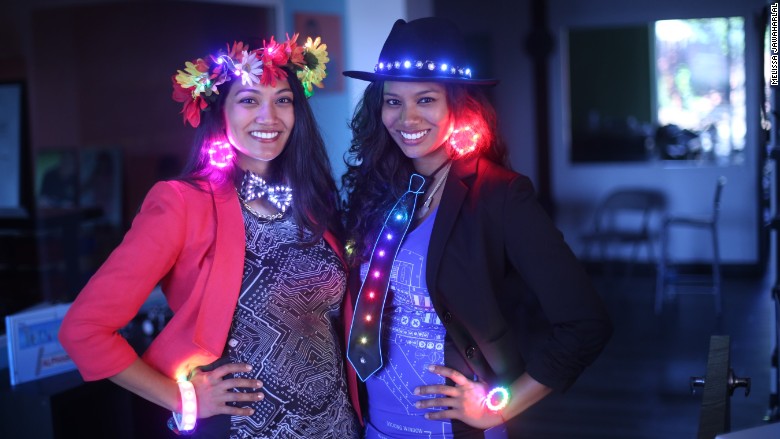 There's no such thing as too many hats for these women.
Yes, engineering is their passion.
But they've also become entrepreneurs -- using their technical know-how to inspire kids, and especially girls, to become the next generation of inventors.
3D printed jewelry inspired by science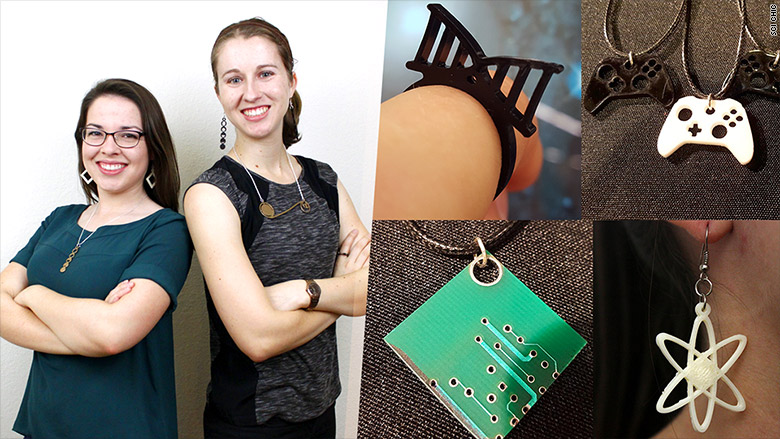 Erin Winick and Emily Huber have a lot in common.
They're both 21-year-old engineering students at the University of Florida. They both tinkered with Legos as kids, and they're both committed to getting kids excited about STEM (science, technology, engineering and math).
To do that, they melded science with fashion. They launched Sci Chic, an online jewelry startup, in October 2015.
All the pieces are inspired by science. There's a circuit board necklace, a DNA ring and atom earrings. They 3D print each piece on two machines, including a printer that Huber made herself.
Their ideas are limitless. For one hearing-impaired customer, they created an image of a soundwave, etched it on acrylic and turned it into a pendant.
"The soundwave was of her grandkids saying, "I love you," said Winick.
Huber said they want the jewelry to spark conversations. "More importantly, we want girls to be able to explain the science behind the pieces they're wearing," she said.
The women graduate in December -- and plan to continue working on Sci Chic, no matter what their future jobs are.
"But if Sci Chic gets really big, I'd love to support it full time," said Huber.
Sisters inspiring kids to embrace robotics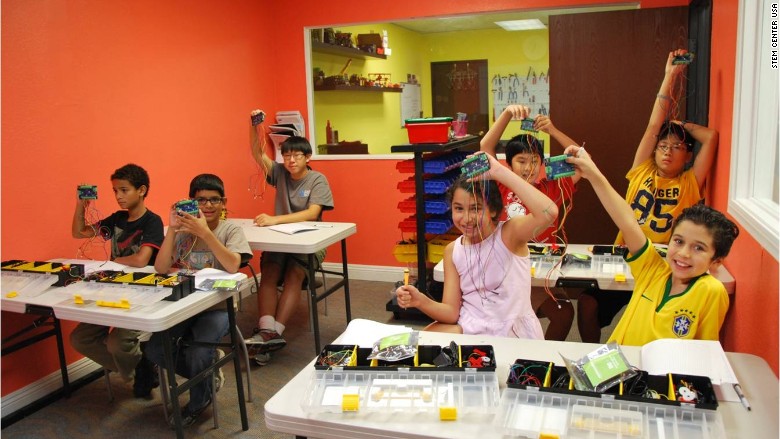 Kids love to create.
"Give them the tools and they will build," said Melissa Jawaharlal, 23.
That philosophy is at the heart of STEM Center USA, an education startup that she launched with her sister Lavanya, 21, in October 2011.
The business, based in Claremont, California, exposes kids as young as five to the basics of robotics. There are weekly classes, summer camps and after-school programs.
"We want to reach kids as early as possible before stereotypes set in," she said. "By middle school, kids have already made up their minds about liking or not liking science and math."
Related: Women cash in on the marijuana boom
Both sisters pursued mechanical engineering in college, but the entrepreneurial bug bit them in high school.
"We started an informal club in our living room, and we'd invite our friends to build robots with us," said Melissa.
Six years later, the startup is on tap to cross $3 million in sales by the end of the year.
The sisters appeared on Shark Tank last October and raised $200,000 from judge Lori Greiner for 20% stake in their company. They plan to use the investment to open up a second location.
"We live in a society that's dependent on engineering and technology. It's vital to give kids the basic technology foundation," said Melissa. "Exposure to STEM will make them creative and critical thinkers regardless of what they grow up to become."
She's enabling tabletop manufacturing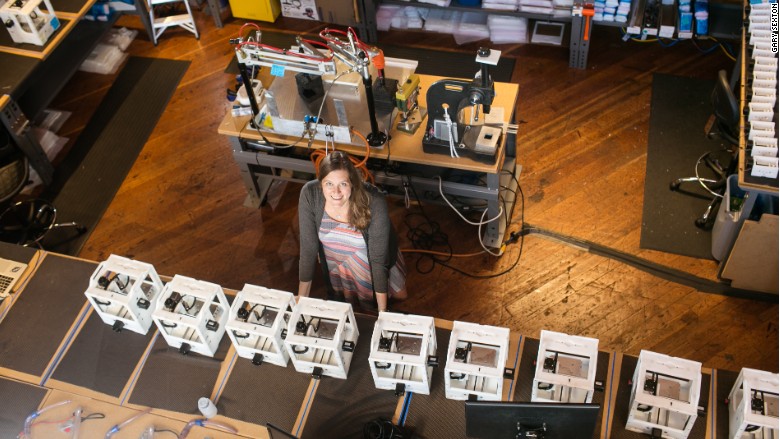 Danielle Applestone was at a crossroads in her life when she earned her PhD in material science and engineering.
Her credentials nabbed her a job offer at Tesla (TSLA).
"This was exactly what I wanted," she said. But there was a second option on the table: a government grant to help design and develop tabletop CNC machine for classrooms.
"Do I pursue my dream job or do I make a tool to inspire kids, especially girls from a rural town like me, to become the next generation of engineers?" said Applestone, 35, who grew up in a small town in Arkansas and was the first to graduate college in her family.
She took the grant.
"It was the best decision I could have made," she said.
Related: She's created an alternative to plastic sandwich bags
When the project ended in 2013, she kept her team together and launched the Other Machine Co. Today, the San Francisco-based firm employs 20 people, half of whom are women.
The startup's flagships products are a tabletop CNC machine and proprietary software that lets anyone design and make objects out of wood, metal and plastic.
"Anyone can create something," said Applestone. "I want to put that ability at people's fingertips and enable them to do it without having to go to a fancy school."
She's Nebraska's first female county engineer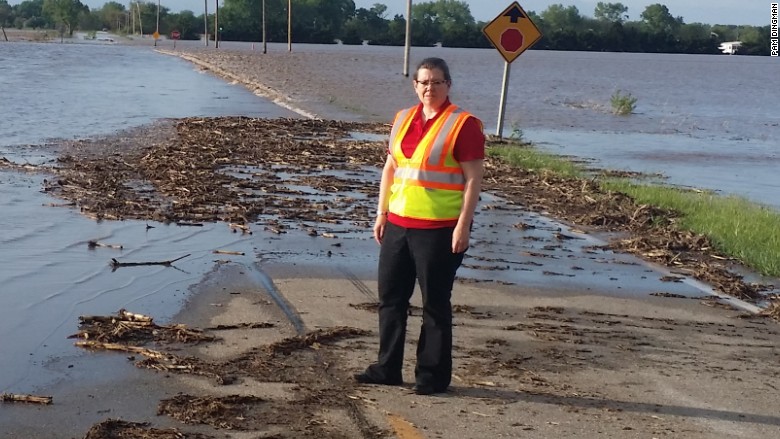 Growing up in Nebraska, Pam Dingman was fascinated by storms.
"Nebraska is part of tornado alley," she said. "It's how I became interested in [storms'] impact on a community and its infrastructure."
Dingman studied civil engineering in college and spent eight years honing her skills at various firms.
"By then I was 34 and something happened," she said. "I was told that this was as far as I would go in my career at the firm."
Related: She's recycling carbon dioxide to reduce oil dependence
So in 2003, Dingman joined Engineering Design Consultants in Lincoln, Nebraska. Two years later, she acquired the small engineering firm, making her one of just a handful of women to own a civil engineering firm in the U.S.
Two years ago, Dingman was also elected as Lancaster County's engineer -- the first woman to hold that role in Nebraska -- where she's responsible for the construction and maintenance of infrastructure.
As if that wasn't enough, she also invites young girls to shadow her on the job.
"Many kids are turned off by engineering, thinking engineers just sit in a corner with their heads down, doing work on paper all day," said Dingman."It's eyeopening for them to see that it's so much more exciting than that."