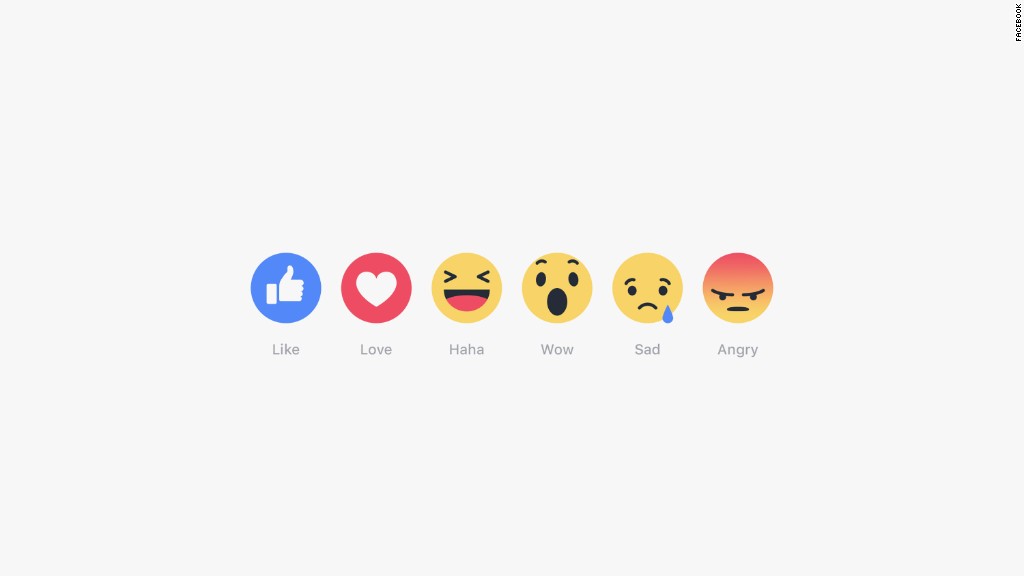 Hong Kong's leader CY Leung is getting showered with angry faces.
Thousands of users are showing their dislike of Hong Kong's top official, clicking "angry" on his official Facebook entries.
Posts from as far back as last October suddenly attracted tens of thousands of "angry likes" just hours after the feature was rolled out on Wednesday.
A photo from the Hong Kong Employers' Federation reception received 58,000 reactions, 56,000 of which were angry faces and just 1,200 that were "likes."
A profile picture he posted last December now has 55,000 angry reactions, 2,700 likes and 500 crying faces.
And while negative comments can be easily deleted, Leung is defenseless when it comes to the angry emojis, which are there to stay.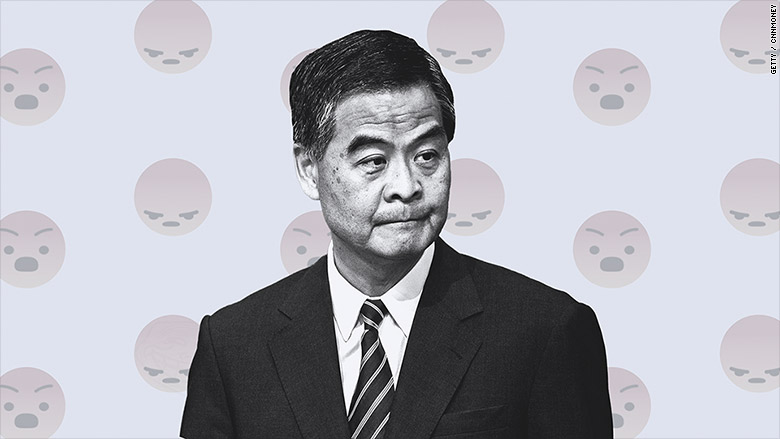 Related: Facebook makes an app that tries to bypass China's censors
Leung is not a popular figure in Hong Kong. He was the main antagonist during the the pro-democracy protests that paralyzed Hong Kong for months in 2014.
His resignation was one of the key demands of the protesters, many of whom were students. They campaigned for Hong Kong to be able to choose its next leader from an open field of candidates, rather than a small group of pre-selected pro-Beijing candidates.
Facebook (FB)rolled out the new response feature earlier this week. It enables users to do a whole lot more than just "like" a Facebook post, by offering five new emoji options: Love, Haha, Wow, Sad and Angry.