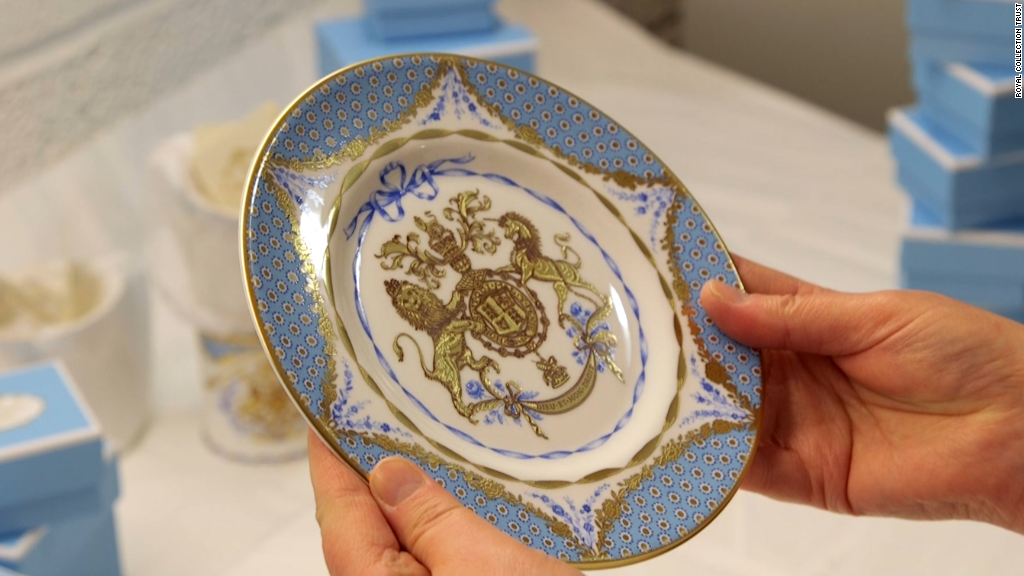 It's tea time!
The royal household is celebrating Queen Elizabeth's 90th birthday by releasing an official range of fancy-schmancy, hand-made, gold-plated china.
The commemorative range includes mugs, teacups, saucers and plates. The most expensive item -- a large plate -- retails for £89 ($124).
The items go on sale Monday, though Queen Elizabeth's actual birthday is on April 21. Meanwhile, her birthday is officially celebrated by the nation in June because that month tends to get the best weather, making it more enjoyable to watch the queen's birthday parade.
The china was produced by 50 workers "using methods and techniques that have remained unchanged for 250 years," according to an official statement from the Royal Collection Trust, a department of the royal household.
The Royal Collection Trust, which is a registered charity, manages the vast royal art collection and the queen's official residences. It frequently produces crockery to commemorate important royal occasions.
Monarchy fans can buy the china on the Royal Collection website, or in gift shops next to certain British palaces and castles. Limited edition items will also be sold in the coming months.
Pinkies up!