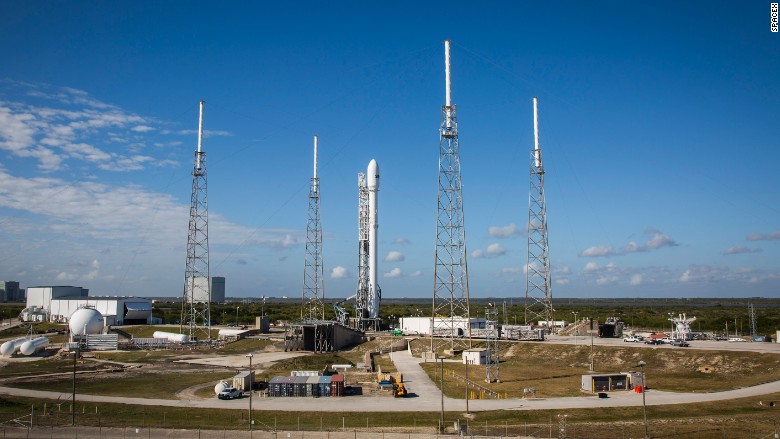 SpaceX scrubbed its third launch attempt for a mission to deliver an SES satellite into distant orbit.
The mission is to put a new satellite into space that can provide remote areas of the Asia-Pacific with broadband internet access.
The private space exploration company, headed by Tesla (TSLA) CEO Elon Musk, was scheduled to launch at 6:46 pm ET on Sunday.
However, like the two prior launch attempts, the mission was scrubbed due to issues keeping the liquid oxygen -- used to fuel the rocket -- at a cold enough temperature.
Unlike the first two attempts, the launch appeared to be on track during the first countdown on Sunday night, but SpaceX was put on hold by traffic control due to a boat passing through the "keep out zone," SpaceX officials said.
Musk tweeted that the second countdown was halted and the launch was scrubbed due to "rising oxygen temps due to hold for boat."
The colder the oxygen, the more powerful the thrust -- and SpaceX's Falcon 9 rocket will need to provide a ferocious boost in order to get the spacecraft to its destination.
The satellite, called SES-9, needs to reach geosynchronous orbit, which is 22,000 miles away from Earth's surface and 100 times further than the International Space Station.