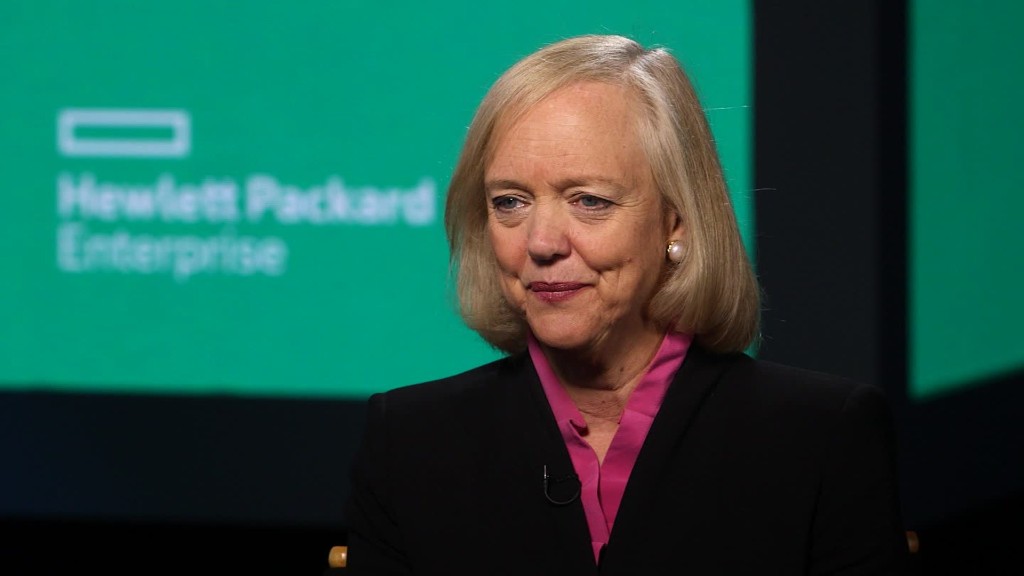 Hewlett-Packard CEO Meg Whitman backed Chris Christie in his failed 2016 presidential bid. But she has parted ways with Christie on the issue of Donald Trump.
In a strongly-worded statement on Sunday, Whitman blasted the New Jersey governor for endorsing Trump two days earlier.
Whitman said Trump is "unfit" to be president.
"Chris Christie's endorsement of Donald Trump is an astonishing display of political opportunism," Whitman said.
Trump, the Republican frontrunner, is a "dishonest demagogue who plays to our worst fears" and would "take America on a dangerous journey," Whitman said.
Christie, speaking on ABC on Sunday, called Whitman a "friend" and said the two "obviously ... have a difference of political opinion. And that's OK."
Whitman served as the national finance co-chair for Christie's campaign.
The HP (HPE) CEO called on Christie donors to "reject the governor and Donald Trump outright."
Whitman added: "For some of us, principle and country still matter."