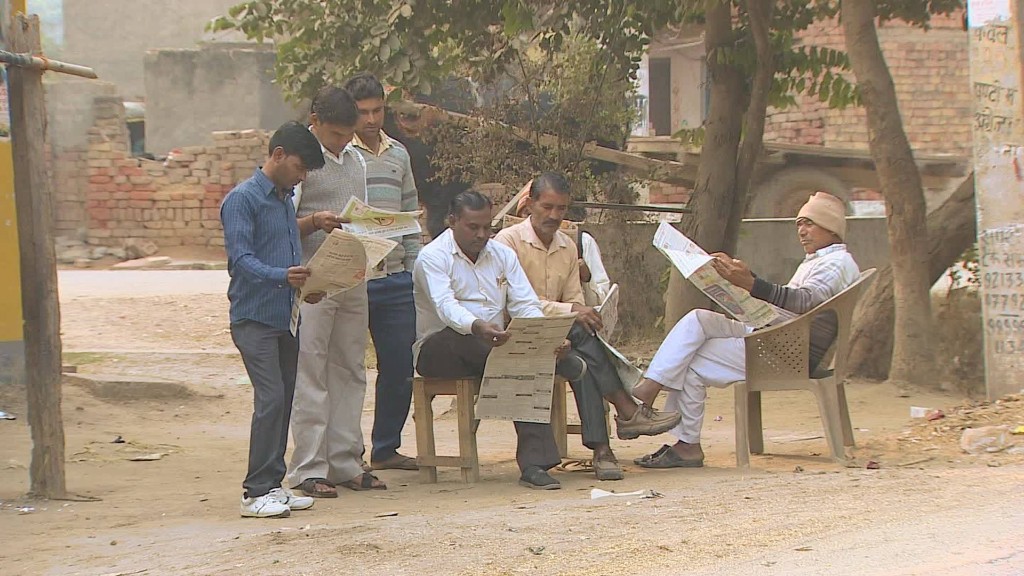 It takes nerves of steel to start printing a newspaper in this digital age.
That's what British media company Trinity Mirror did Monday with the launch of daily newspaper The New Day, the country's first new standalone national title in 30 years.
The publisher believes it can attract a new audience even as other newspapers watch their reader numbers fall.
Trinity Mirror says the newspaper will be "visually striking" with "an upbeat, optimistic approach." In a year when the country faces an historic vote on its membership in the European Union, it promises to be "politically neutral."
Simon Fox, CEO at Trinity Mirror, told CNNMoney the paper is designed to cater to a wide audience of "women and men, rather than men and women."
The newspaper is presented in a way that should appeal to female readers between the ages of 35 to 55, he said.
The New Day was given away for free on Monday, but will sell for £0.50 ($0.69) per copy after a two-week introductory offer price of £0.25.
The paper does not have a website, but will use social media to engage with readers. It is making its entrance into a crowded market, competing against established titles such as the Daily Mail, The Times, Metro and The Independent, among others.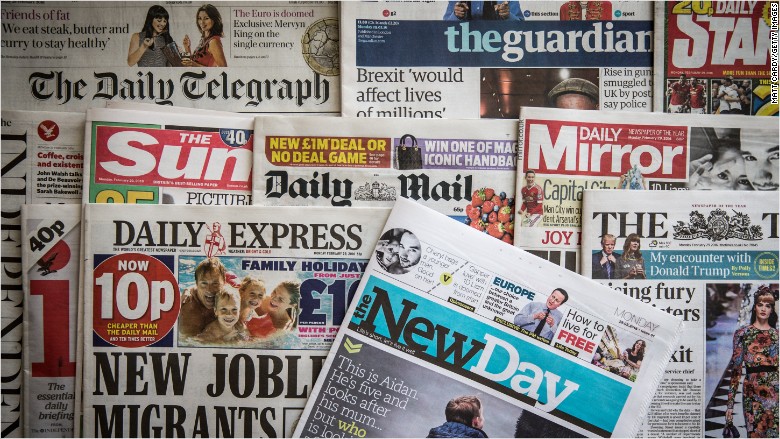 Trinity Mirror publishes more than 150 newspaper titles across the U.K. and Ireland, including the Daily Mirror, the Manchester Evening News and the Liverpool Echo. The company makes the vast majority of its money from newspapers but has also been working to grow its digital business.
The company reported annual earnings Monday showing revenue at the firm declined in 2015 compared to 2014, but profits were up. The firm sold over 600 million newspapers last year.