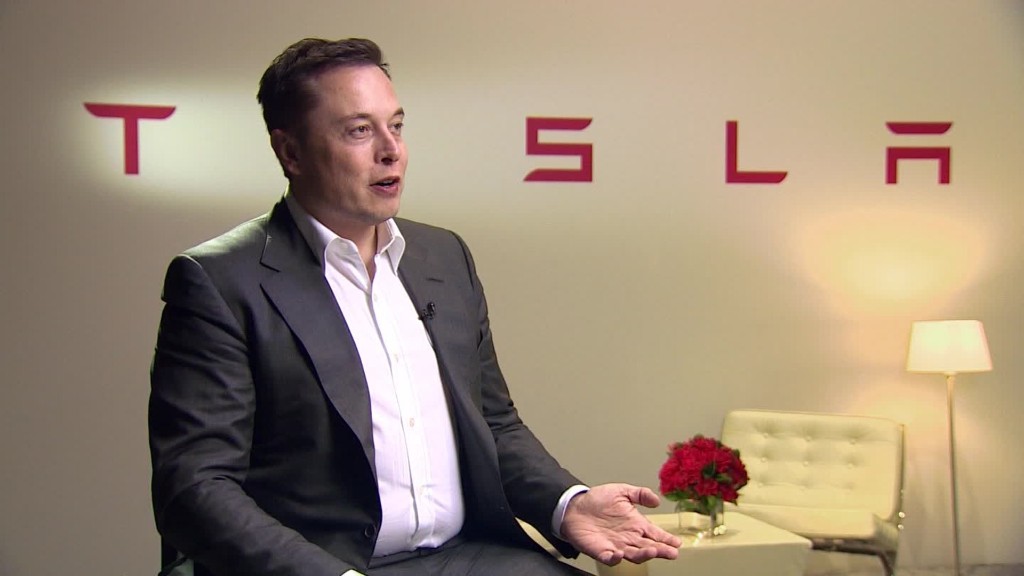 About 300 workers walked away from the construction of a massive Tesla Motors battery plant on Monday in protest, a union representative said.
The demonstrators say they want Tesla (TSLA) to keep its tax incentives in Nevada, where the electric-car maker's Gigafactory is being built, and not use out-of-state contractors.
"That money is leaving our economy," said Todd Koch, president of the Building and Construction Trades Council of Northern Nevada.
The decision to build the Gigafactory in Nevada -- at an estimated cost of $4 billion to $5 billion -- was announced in 2014. The plant is aimed at easing the path to a cheaper electric car, the Model 3, by reducing the cost of building more of the lithium-ion batteries the vehicles use.
Tesla originally hired Nevada-based contractors, Koch said, but has brought in contractors from New Mexico and Arizona during recent months. Those states had previously been in the running for the Gigafactory's home.
Related: It's official: Nevada gets Tesla's Gigafactory
Koch said Monday's event specifically targeted Brycon Corporation, a New Mexico-based contractor.
In a statement Monday, Tesla said more than 75% of the entire Gigafactory workforce consists of Nevada residents. It also said more than half of Brycon's workers are Nevada residents.
Brycon could not be reached for comment.
Tesla didn't provide its own estimate of how many workers walked off the job Monday -- or what the impact was on construction work.
Back in 2014, Nevada Gov. Brian Sandoval said the state had promised $1.25 billion in tax breaks and other incentives for the Gigafactory project. He estimated that 6,500 jobs would be created directly at the plant, and as many as 22,500 elsewhere in the state because of the project.
Koch said the protesters Monday included construction workers who were both affiliated with a union and those who were not.