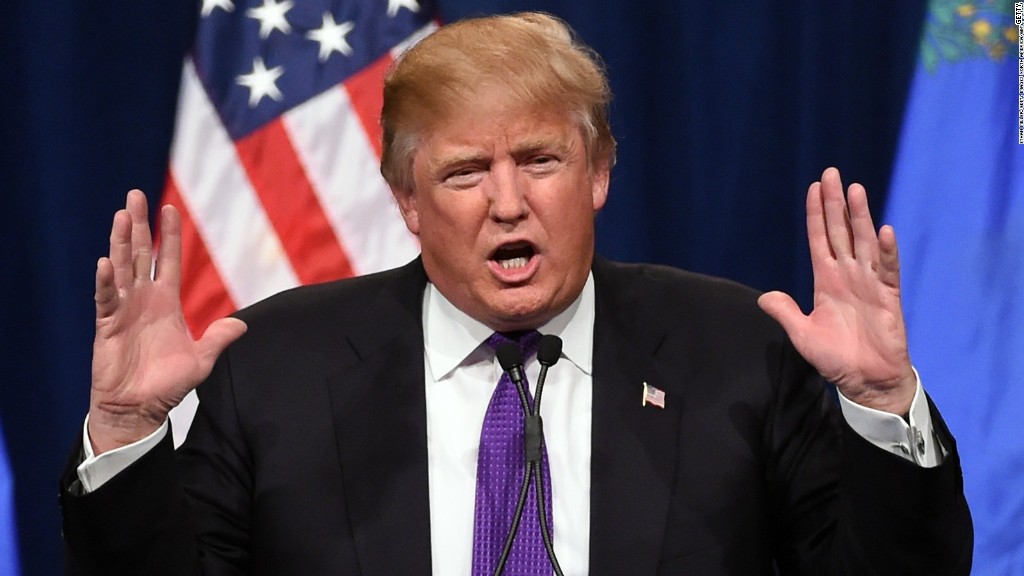 Hillary Clinton versus Donald Trump would be an extremely close election, but the economy still favors a Clinton win.
That's according to the Moody's Analytics Presidential Election Model, which has correctly predicted the last nine elections.
As the old adage goes, "it's the economy, stupid." Right now Moody's says the solid U.S. economy throws the election to Democrats -- regardless of whether the nominee is Clinton or Bernie Sanders.
But it all hinges on gas prices. Forget coming down to the wire, election 2016 could come down to the pump.
"It's all about gasoline prices. If voters don't react to gas prices the way they normally do, then the Republicans should win. But if they react like past 10 elections, then Democrat should win," says Moody's senior economist Dan White.
Related: What would a President Trump mean for the Fed?
Keep an eye on gas prices and 5 key states
Gas prices have plummeted in the past two years. The national average in the United States is under $1.75 a gallon, according to AAA. American families are expected to save $320 this year. That's on top of $660 a household in savings last year.
Many voters fill up their tanks weekly. They can quote the latest gas price. It has a big influence on their perception of how the "real economy" is going for them. Cheap gas is a huge advantage for Democrats.
"If I take that [gas price] variable out, then the Republicans win by a very strong margin," says White.
Gas prices haven't had this dramatic of a fall in the two years leading to a presidential election since World War II.
Moody's recommends also keeping an eye on five critical swing states: Florida, Ohio, Virginia, Colorado and New Hampshire.
These states are true toss ups. The margin of victory for Democrats is less than a percentage point in all five of those states, according to Moody's.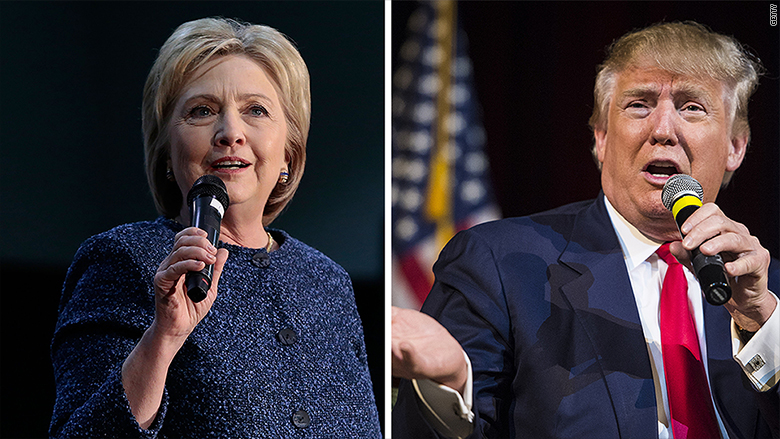 Related: Wall Street has made Hillary Clinton a millionaire
A strong economy favors the Democrats
The model looks sat both economic and political factors (e.g. a state's track record of voting for a certain party and a "fatigue factor" since people don't like to keep a party in power for too long).
Republicans win on the political factors, but Democrats have the edge when it comes to the economy. The model focuses on three key economic data points: gas prices, home prices and salary -- known as "real personal household income" in data nerd speak.
Salaries have been the big disappointment. A few months ago Moody's was projecting very strong 4.5% income growth this year (even after accounting for inflation). Now it's scaled back expectations to only 3%.
The U.S. economy is trudging along in good, but not great, mode. The stock market plunged at the start of 2016 over rising fears of a global recession. But lately, the barometers of economic health have improved.
"If economic data continue to come in slower than anticipated, each of the swing states could easily swing in the Republican column and change the election's outcome," writes Moody's.