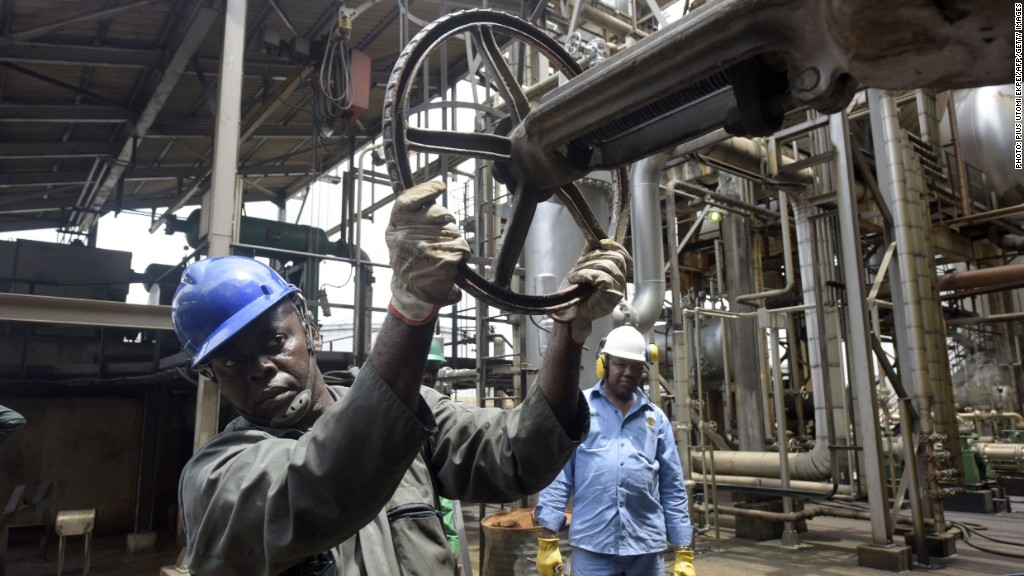 Barclays is going back to basics after posting an annual loss of £394 million ($550 million).
The bank has announced plans to scale back heavily in Africa and slash dividend payments as it continues a broader retrenchment designed to boost capital levels.
The rethink is being executed by former J.P. Morgan (JPM) banker Jes Staley, who became Barclays CEO three months ago. In a statement, Staley said the strategy would build on Barclay's strength in London and New York, the "two financial centers of the world."
The bank will have two divisions in future. One will serve U.K. personal and business customers; the second will be a "transatlantic business" focused on international corporate and investment banking.
Barclays (BCS) has operated in Africa for more than 100 years, and Staley described the decision to sell down its stake in Barclays Africa Group (AGRPY) as "very difficult." He said the move, to be made over two to three years, will allow the bank to reduce headcount by around 40,000 and become a simpler organization.
Related: Barclays new CEO made $388,000 in his first month
Barclays will also exit its banking businesses in Egypt and Zimbabwe, which are operated separately.
It's not clear how quickly Barclays will be able to unload its Africa assets, given slower global growth and the collapse in commodity prices.
But Ashish Thakkar, who founded African bank Atlas Mara with ex-Barclays CEO Bob Diamond, signaled his interest.
"This is obviously just too big to ignore, we have said in the past we are looking at organic and inorganic growth," Thakkar told CNNMoney.
Atlas Mara CEO John Vitalo is another former Barclays banker, and the bank has been buying assets across Africa, including in Mozambique, Zambia and Tanzania.
An Atlas Mara source said: "They're seriously looking into this opportunity. It's a no brainer."
Related: South Africa's wine industry is booming
Diamond left the bank after an interest rate-rigging scandal that cost it billions in fines. He was replaced by Antony Jenkins, who was ousted in July 2015 after just three years.
Jenkins had been pushing through a massive overhaul, which included big job cuts.
The bank's loss for 2015 was wider than analysts had anticipated. Barclays shares dropped 10% after the announcement. Investors have pushed the stock down by 25% this year, and 35% over the past six months.
In another setback, the bank revealed it is cooperating with U.S. investigators who are probing the bank's hiring practices in Asia.
The U.S. Department of Justice and Securities and Exchange Commission is known to be conducting a wider investigation into whether banks hired the children of influential politicians in order to win business.