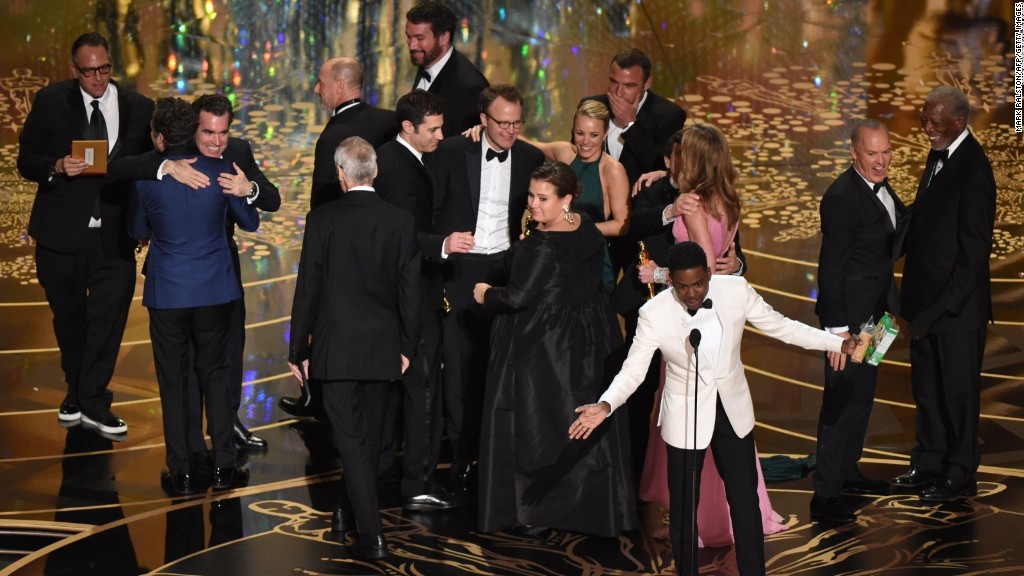 Sage Carson was back in class at the University of Delaware on Tuesday. But on Sunday night, she and 49 other "survivors" walked boldly out of the shadows as Lady Gaga sang about what it's like to be a victim of sexual assault.
It was a chilling moment for the audience as the faces of the sex assault survivors moved into the spotlight.
It was an emotional one for Carson, 21, and the others.
The group was assembled at Lady Gaga's behest at the last minute, Carson said, and wasn't told about the singer's plan until everyone arrived in Los Angeles.
Lady Gaga was scheduled to sing "Til It Happens to You," a nominated song she co-wrote for the CNN documentary on sex assaults called "The Hunting Ground."
Related: 'Spotlight' journalists celebrate sweet Oscar victory
"That first day of rehearsal we were all very hesitant," Carson said. "Some who had spoken out had been very exploited. There was a lot of hesitation. Lady Gaga was crying. She hugged us all and she talked about her experience as a survivor." The singer explained that she was a "survivor," too.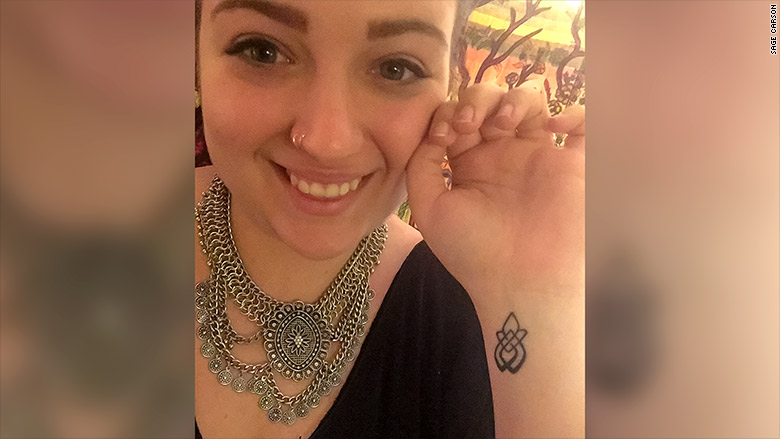 The survivors bonded during their three days together, and about half of them got "unity" tattoos.
Even the rehearsals were powerful. "We got standing ovations in rehearsals from the crew," Carson said.
But walking out of the shadows on national TV is not easy.
"Making a statement like that, it was very hard. "We were all holding hands backstage because we all needed that support," she said.
Carson described Lady Gaga's performance as "very chilling."
Later, Vice President Biden, who introduced Lady Gaga, talked to the "survivors."
"I love Biden," Carson said.
Sign up for the Reliable Sources newsletter
"He met with us each individually and talked about how the worst crime you can commit is to use your power against another person to harm them," she said. "He put his head on mine and held my hand and told me it wasn't my fault. I sobbed like a baby."